Facebook might not be the first company that you think of when it comes to data centre hardware, but over the last few years hardware engineering is something that the social network has started to take very seriously, something that happens naturally when your company deals with 890 million daily active users. Today at its [email protected] event it is releasing information on a data centre scale, open modular switch platform called "6-pack".
Back in 2011 it launched the Open Compute Project scale its computing infrastructure in the most efficient and economical and share this information. It also shared a lot of information about how it was doing this, from rack and cooling designs and technical plans. This is not something that you see from many other companies that build their own server farms and is normally considered secret and proprietary information.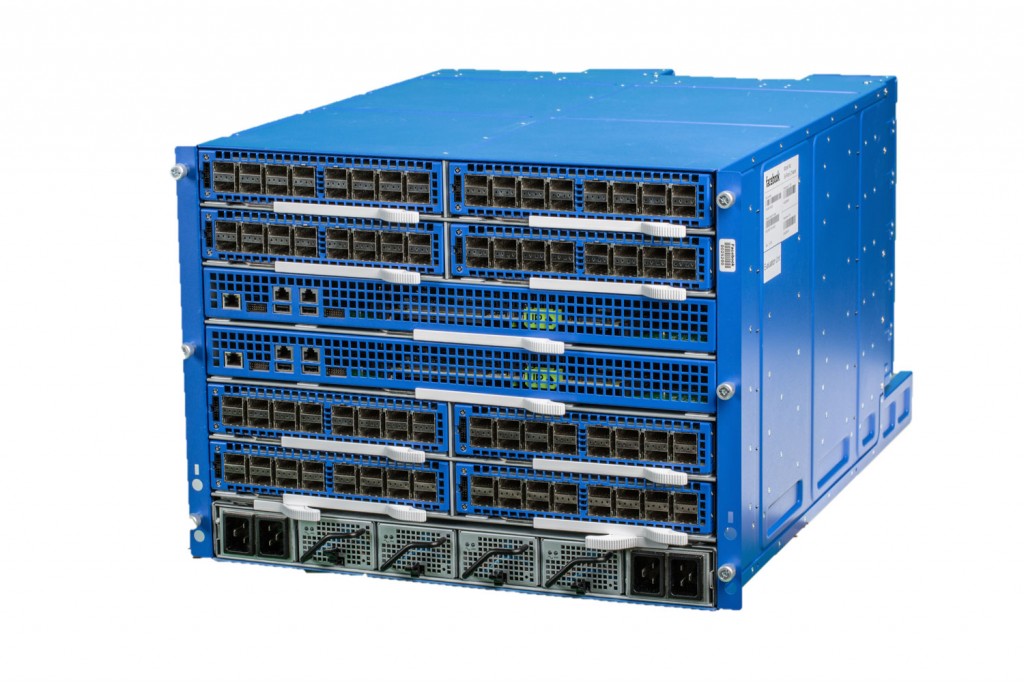 Matt Corddry, director of hardware engineering at Facebook explained the reasoning behind 6-pack: "One of the things we saw in the network industry was that it wasn't open enough, it's difficult to expand and grow our technology with commercial networking equipment. We didn't have enough visibility and control. A lot of the commercial approaches, they are closed, with software and hardware combined," The new 6-pack switch is fully open-source and designs for it should soon be up on the opencompute.org site.
[yframe url='https://www.youtube.com/watch?v=OyeoTPSn7b4′]
This follows on from the Wedge, top of rack switches that it released last year and should mean that it can now get rid of most of the remaining proprietary networking equipment from its data centre networks. The 6-pack unit itself packs in 16 x 40 Gbps ports facing the front and 16 facing the back and contains both an ASIC and OCP microserver.
Discuss on our Facebook page, HERE.
KitGuru Says: While you probably won't be able to build one of these at home (why would you need to) this should help make large data centres more efficient, which means less heat, less energy use and cheaper services. That doesn't just go for Facebook, which you obviously don't pay for, but other web-based services as well. Still, most web services have managed just fine until now, so maybe it won't be the sea changes that Facebook are hoping for. There is a good chance your Facebook comments however are going through one of these right now though!
Source: Facebook blog