The Kolink Aviator V is a budget case priced at £46.99.
Given its price, it is of course not going to be the best case we have ever seen at KitGuru. However, it does offer a few stand-out features we would not normally expect to see in a case of this price.
First and foremost of these is the acrylic side panel. It is surprisingly thick, with a thickness of around 5mm, and is actually sturdier than the included acrylic panel that ships with the Phanteks Enthoo Pro M Acrylic.
Another good feature is the integrated fan controller. However, I was unable to test this as it arrived with a broken Molex power adapter. While I would hope this is an anomaly, it does suggest Kolink are using cheaper components to keep the price down.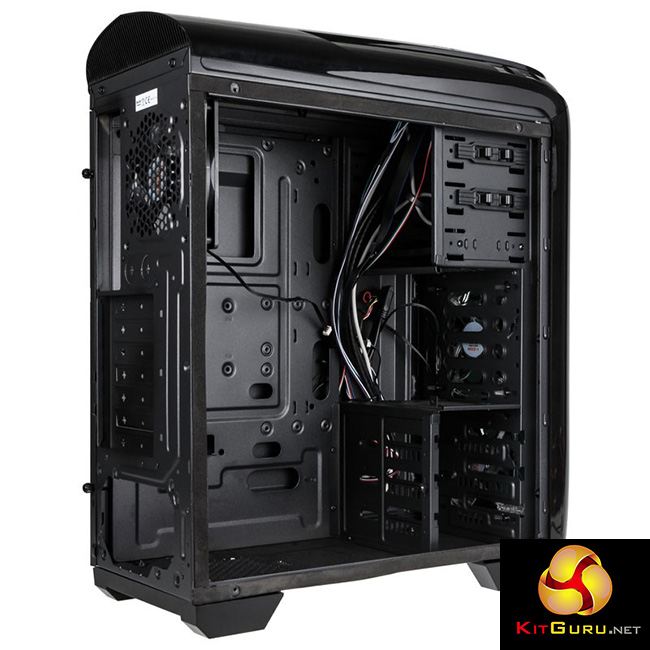 Still, building in the Aviator V is pretty straight-forward. We did encounter an issue where installing an ATX motherboard would block the cable cut-out which would usually be utilised by the 24-pin and USB 3.0 connectors. Other than that, we managed to build a relatively tidy system – it was at least tidier than the system we installed in the Corsair Carbide SPEC-ALPHA (HERE), and that case costs almost twice as much as the Aviator V.
Thermal performance is also decent thanks to the inclusion of three case fans. Two of them, the fans intaking at the front of the chassis, are even red LED models. Thermals probably would have been helped by a meshed section on the front panel, but for a budget case, performance is solid.
All-in-all, then, the Kolink Aviator V case is a good option if you are on a tight budget. It is by no means a perfect chassis – but we would not expect perfection for £46.99. It offers a selection of modern features at a very reasonable price, with just a few black marks against its name.

You can pick one up from Overclockers UK for £46.99 inc. VAT HERE.
Pros
Acrylic side panel.
Fan controller.
Three fans included out-of-the-box.
Some cable management options.
Affordable.
Cons
My fan controller arrived broken, suggesting poor component quality.
An ATX motherboard blocks a couple of cable management cut-outs.
KitGuru says: If you are looking for a case with decent features – including a full-size window – without breaking the bank, the Kolink Aviator V is a good option for £46.99.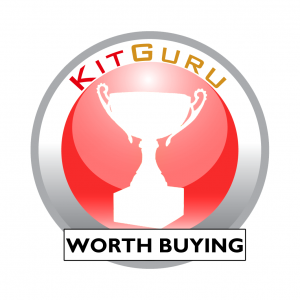 Be sure to check out our sponsors store EKWB here