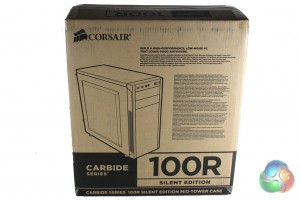 The Corsair Carbide 100R is supplied in a sizable brown cardboard box which reflects the size of the case within.  It is decorated in a black livery which features a large image of the case on the front.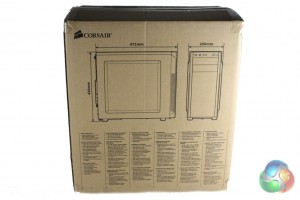 Turning the box around reveals some further images of the case alongside details of the features and specifications of the case.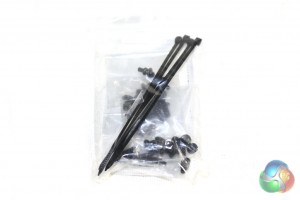 Inside the box, we find a fairly limited bundle of accessories which is comprised of the screws required for installation and a few cable ties.