Overall we are impressed with what the Corsair Carbide 100R Silent Edition has to offer.  We are very happy to see that Corsair are catering for gaming enthusiasts of all budgets within their range of cases.
The exterior design of the Carbide 100R Silent Edition is very understated and should appeal to a wide audience, including those outside the gaming market.  In fact those looking to build a PC for the home and office environment are likely to also consider the Carbide 100R.  As we have come to expect from Corsair the build quality is quite impressive, despite the low price point of the case.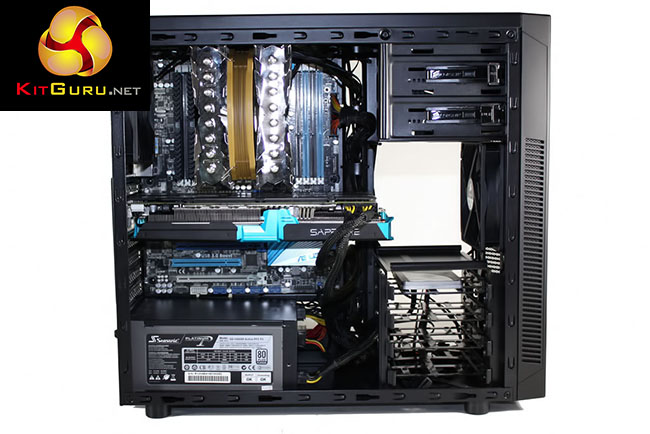 Perhaps the weakest aspect of the Carbide 100R is the amount of space to work with.  While there is room for a full-size ATX inside, space around it is rather restrictive.  There is also very little room inside for cable routing which makes it more difficult to achieve a tidy build.
In our thermal and acoustic tests, the Carbide 100R performed well, with two high quality fans included as standard.  Unfortunately there isn't much scope to improve the cooling in this case due to a lack of cooling vents in the roof.  This also means that the case doesn't support 240mm water cooling units.


At a price of £51 from Overclockers UK, we feel that the Corsair Carbide 100R Silent Edition offers decent value for money.  For those who are not too bothered about the noise levels then the standard version of the Carbide 100R is also worth considering as it comes in £8 cheaper at Overclockers UK.
Discuss on our Facebook page, over HERE.
Pros
Understated design.
Decent build quality.
Sound-proofing.
Solid thermal performance.
Cons
Confined interior.
Lack of cable routing options.
Limited options to improve cooling.
KitGuru says: An impressive price for a Corsair case with a capable feature set.