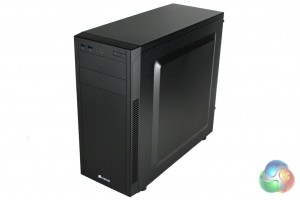 It is quite clear from a glance that the Corsair Carbide 100R is designed to appeal to a wide audience as it has an understated design.  This is not surprising since it is one of Corsair's value offerings and is designed to offer the best possible back for buck.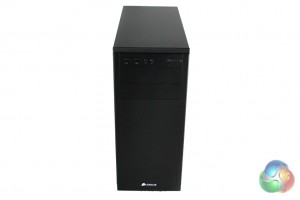 The front of the case is finished entirely in matte black plastic, with two 5.25″ drive bays at the top.  While there are no vents on the front, there are vents in either side of the front panel which feed the intake fan in the front.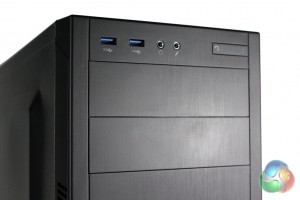 At the top of the front panel we find the front panel connectors.  From left to right we find two USB 3.0 ports, headphone and microphone jacks, a reset button and the power button.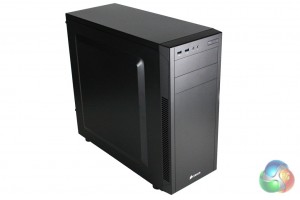 Moving round to the sides of the case, there are no vents to speak of.  Corsair have shaped the side panels of the case to allow for extra room inside for cable routing behind the right hand side panel and extra room for large CPU coolers behind the left.
We have the Silent Edition of the case for review today which has standard side panels, while the standard version of the case features an acrylic window panel.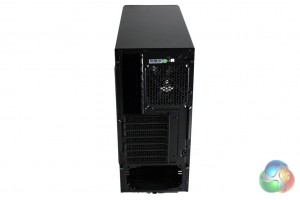 There are no fan vents in the roof of the case, meaning it is not possible to install a 240mm radiator in this model.  At the rear of the case, we find a fairly standard layout.  The power supply mounts are located at the bottom of the case, below the seven expansion slots and a 120mm exhaust vent.