Intel Corp. has decided not to bundle a cooler with its latest Core i7-6700K and Core i5-6600K microprocessors with unlocked multiplier for enthusiasts, but this does not mean that the company decided to quit producing cooling system for its high-end CPUs. In fact, Intel's new TS15A thermal solution for LGA1151 microprocessors is the most powerful air cooler that Intel has ever made.
A store in Akihabara district in Tokyo, Japan, the world-famous shopping district for video games and computer goods, this week started to sell Intel's new TS15A (BXTS15A) cooling solution designed specifically for the company's latest "Skylake" processors in LGA1151 packaging. The cooler costs ¥5162 (£26.5, $41.5, €37.4), reports Akiba PC Hotline. The price is not a bargain for Japan. For ¥5000 – ¥5500 it is possible to get Scythe Mugen Max, Raijintek Ereboss, Zalman Performa CNPS11X or Cryorig H7 in Tokyo.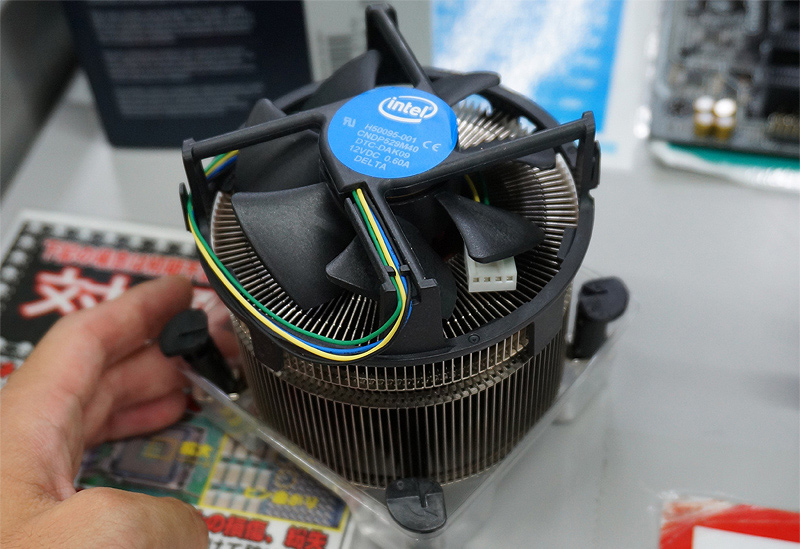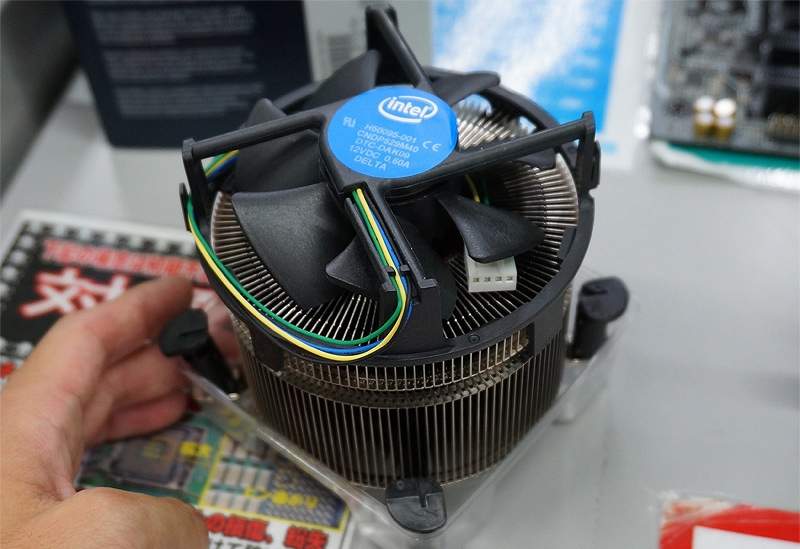 Intel does not release too many details about its TS15A cooler, except the fact that it uses 4-pin pulse width modulation fan speed control, has three year-limited warranty and is designed for its newest microprocessors in LGA1151 form-factor.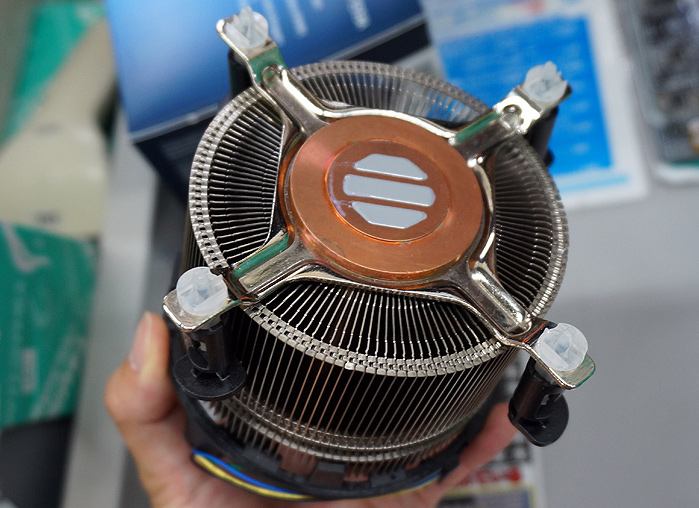 The Intel TS15A cooing system is larger than any cooler that Intel has ever produced for its desktop microprocessors. In fact, the TS15A is taller than the TS13A, which Intel supplies with some of its Core i7 Extreme processors for high-end desktops. The thermal solution features a large copper base along with the company's copper "heat-column" with a heat-pipe inside, which has been used by Intel for some time. For the first time, Intel uses assembled high-density fin design for the heatsink of its coolers to maximize heat dissipation area. Previously the company utilized solid-state heatsinks with curved and bifurcated fins, but it appears that it is now adopting the same construction as leading makers of thermal solutions.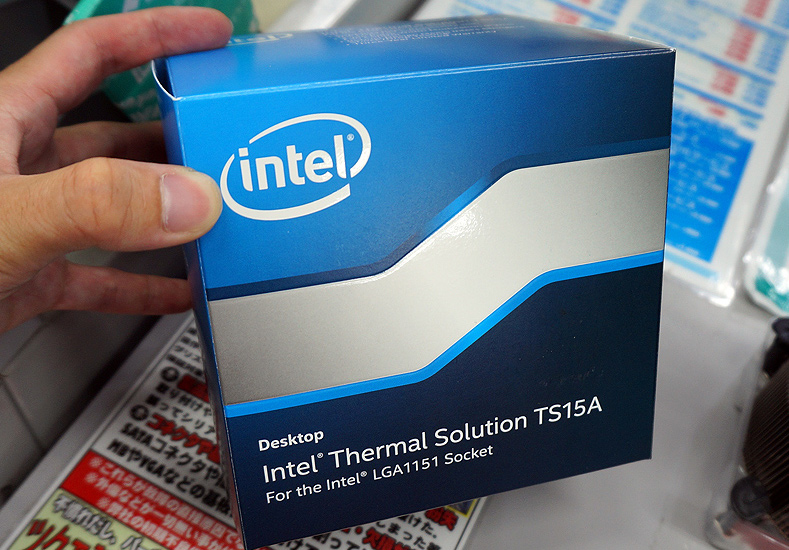 Without any doubts, the Intel TS15A looks to be a big step in the right direction for Intel. Based on the design of the product, it should be more advanced than its predecessors. Unfortunately, its relatively small dimensions as well as small fan indicate that it may be less efficient and more noisy than products from cooler makers. The initial price of the TS15A cooling solution is also very high. Nonetheless, the product will look very good if supplied with Intel's desktop processors for free.
Discuss on our Facebook page, HERE.
KitGuru Says: While the TS15A does not look like an enthusiast choice, if Intel bundles it with its mainstream or low-power "Skylake" processors, then many may consider it good enough even for compact systems. As a result, many will not buy coolers from well-known suppliers, which will hurt their business.