The new RGB air cooler from Cooler Master, the MasterAir MA410P, has to go down as a slight disappointment.
It is billed as an upgrade over the MasterAir Pro 4 from Cooler Master, with 45% more contact surface area, as well as a swish RGB MasterFan Air Balance 120mm fan.
Installation is quick and easy, with just a few steps to complete. You'll be up and running in less than 5 minutes.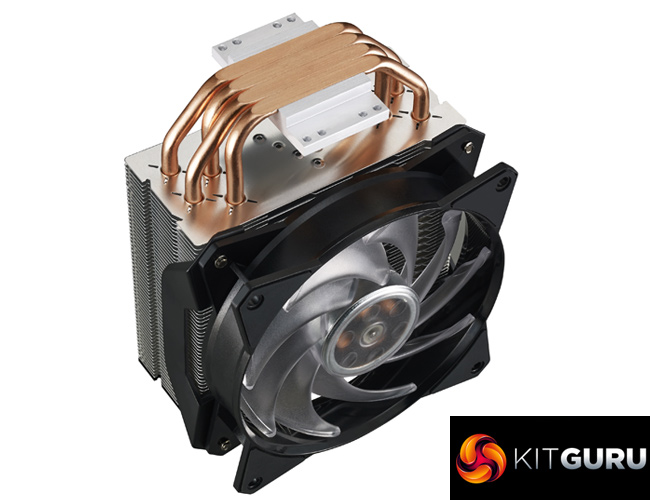 However, the overall thermal performance is a definite let down. Compared to other similarly priced coolers like the Cryorig H7, FSP Windale 4 or the Deepcool Gamaxx GT, the MA410P performed around 5-7 degrees worse while cooling our overclocked CPU.
All-in-all, then, the MasterAir MA410P could be a tough sell for Cooler Master. It does look good and is also pretty quiet, but overall thermal performance really lets it down compared to the competition.
While the MA410P is not yet available online, the UK MSRP is £39.99.
Pros
Easy to install.
Nice and quiet.
Inexpensive.
Cons
Thermal performance is lacking compared to the competition.
KitGuru says: The MA410P may appeal if you want something quiet and RGB-capable. However, there are plenty of better-performing coolers out there.