Temperatures
All temperature charts are sorted with lowest load temperatures at the top.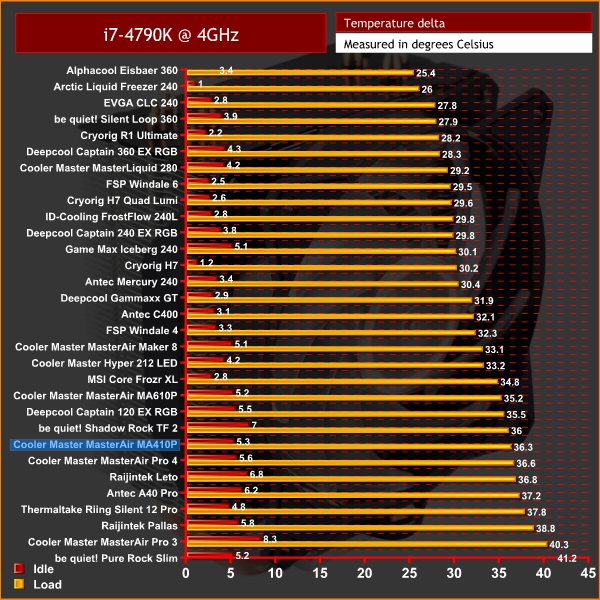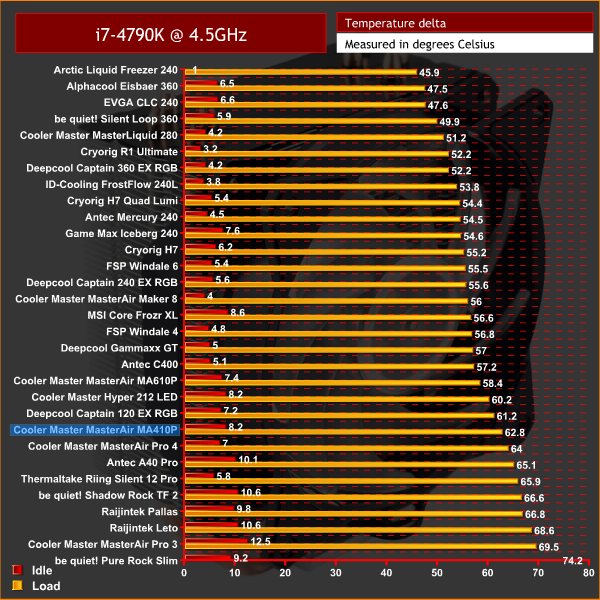 Clearly, the MA410P is a better cooler than the Master Air Pro 4 – but not by much, as the margin of difference is just 1.2C with our CPU overclocked.
Looking at the big picture, however,  the MA410P is still below par when compared with the competition. The Cryorig H7 performs a good 7 degrees better, while the FSP Windale 4 and Deepcool Gamaxx GT are similarly strong performers.
Acoustics
Noise levels are pretty good, though. At stock clocks, the MA410P is whisper quiet – I could not hear it over the background noise in my office. Once we cranked the clock speed on the CPU, the noise did get noticeable, however it was still far from offensive. On the whole, it is a quiet cooler.