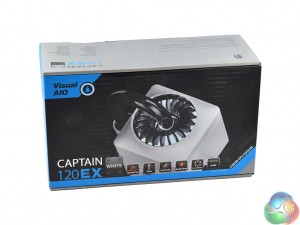 The Deepcool Captain 120 EX ships in an attractive box, with a large picture of the cooler's pump/waterblock on the front.
Inside, there is a reasonably clear instructions booklet, while installation hardware comes in labelled bags. Labelled bags are a great touch as they just make everybody's lives easier, saving you time trying to sort through bags of small screws and standoffs.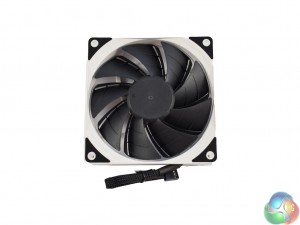 The Captain 120 EX comes with Deepcool's own TF120 up to 1800 RPM fan – only one of which is included. I would have liked to see two fans included by default just to give the consumer extra options – it can really help a single-120mm radiator keep temperatures down, plus the extra cost is relatively small for manufacturers.
We will assess whether this decision to include only one fan will impact upon performance later in the review.
Above, we get our first look at the AIO cooler itself. As you can see, the radiator (including cooling fins) and pump are white, while the rubber tubing is black.
Also of note is the pump/waterblock unit itself, as this is what Deepcool calls a 'visual AIO'. The glass tubing shows off the coolant inside, while the pump also pulses with a white LED when the system is powered on.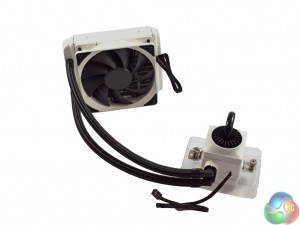 Finally, the Captain 120 EX with the fan mounted. With the fan, total thickness of the radiator is 52mm, which could make it ideal for situations where there is not much room above or next to the motherboard in a case.
Be sure to check out our sponsors store EKWB here