Temperatures
All temperature charts are sorted with lowest load temperatures at the top.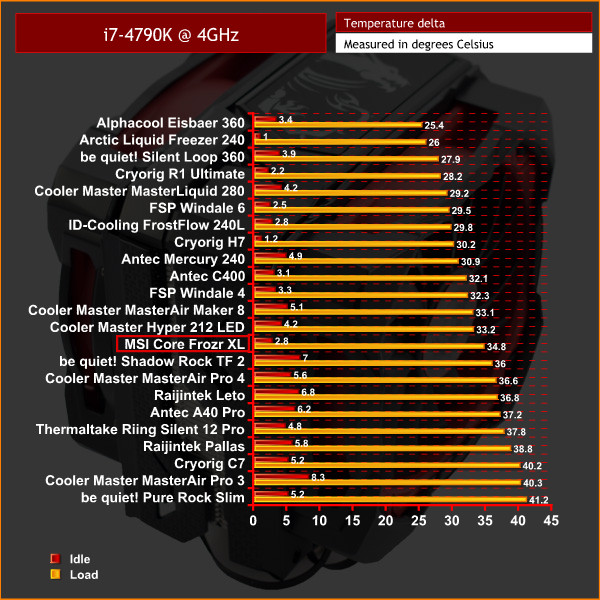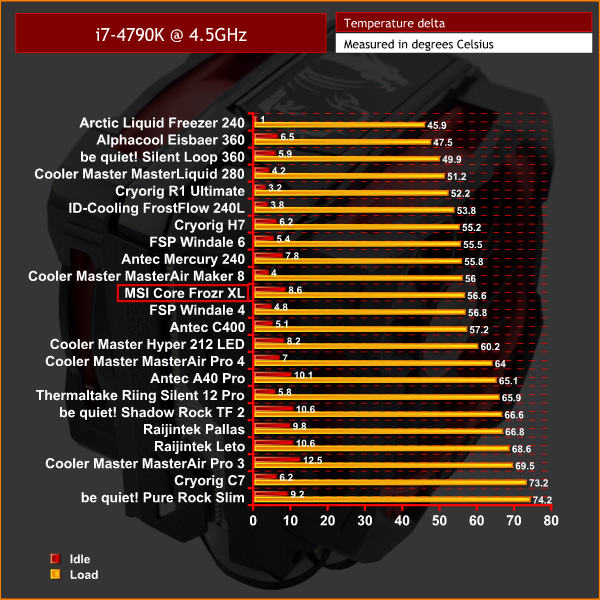 As you can see above, performance of the Frozr XL is actually quite middling. It does perform a bit better with an overclocked CPU, but even so, I would've thought that its 8 heatpipes, and two fans, might have helped temperatures a bit more.
It is still far from bad, though – after all, it is only 4 degrees behind our top-performing air cooler, the Cryorig R1 Ultimate, but even so, the Cryorig H7 is smaller and cheaper while still proving to be a better performer.
Acoustics
The Frozr XL's noise levels are good, however. With the CPU idling I couldn't hear the fans, and when under load the noise is still not much of a racket. This is with the cooler next to me using an open-air test bed, too – in a case, the noise would be frankly negligible.