Thermal Performance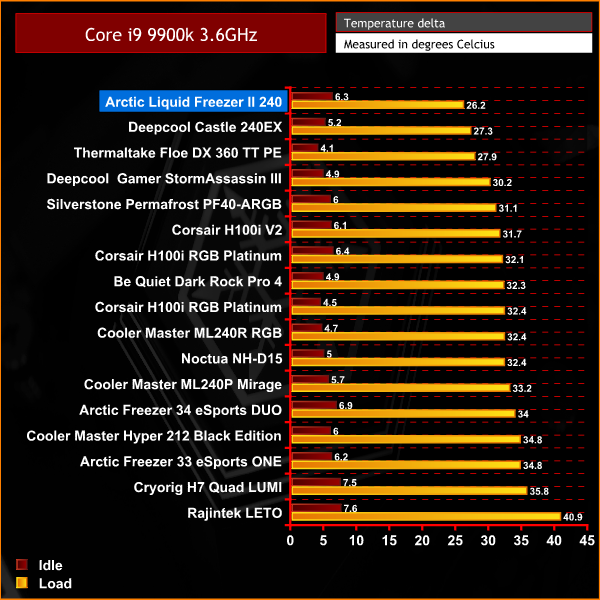 In our initial 3.6 GHz base frequency test, the Liquid Freezer II gets off to an excellent start by knocking the current leader from its perch at the top of the chart.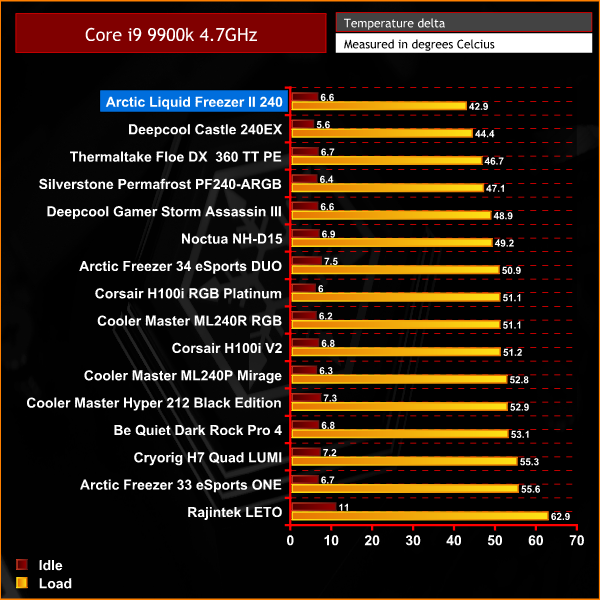 It's the same story in the first overclocked test. At 4.7 GHz, the Liquid Freezer II performs well again, with a decrease in CPU temperature of 1.5°C over the Deepcool Castle 240EX.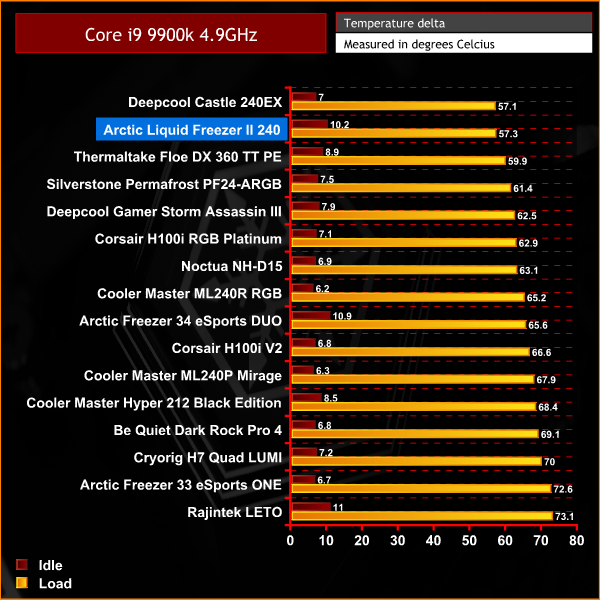 Not quite topping our charts, however, the Liquid Freezer II again performs very well with the CPU frequency at 4.9 GHz. The Core i9-9900K is a difficult CPU to keep cool which proves the Liquid Freezer II is an excellent cooler.
Acoustic Performance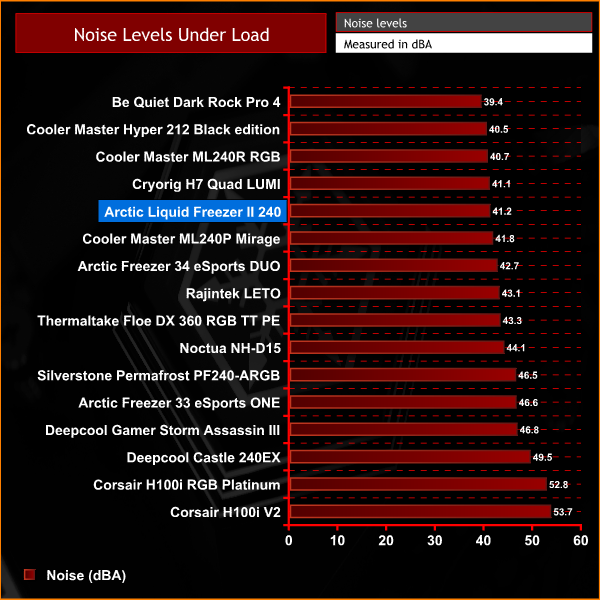 Backing up our opinion that the Arctic Liquid Freezer is an excellent cooler, is how well it did in the acoustic test. Not only can this cooler keep the temperature of the Core i9-9900K well under control, it does this while being one of the quietest coolers we have tested.
Be sure to check out our sponsors store EKWB here