Thermal Performance: Fans at 100% RPM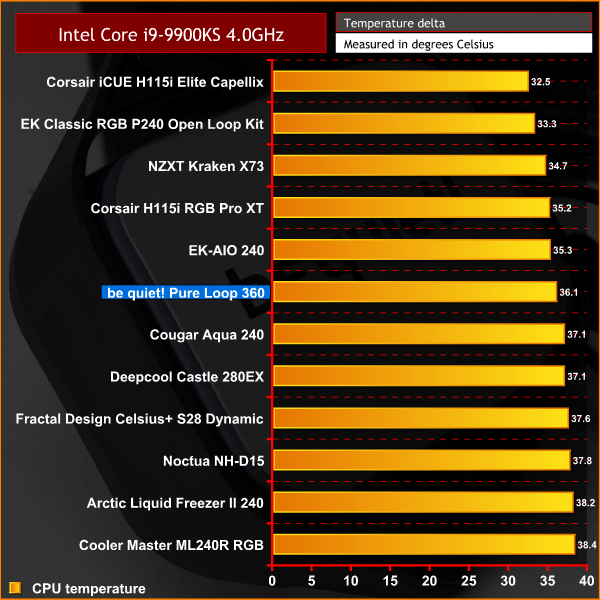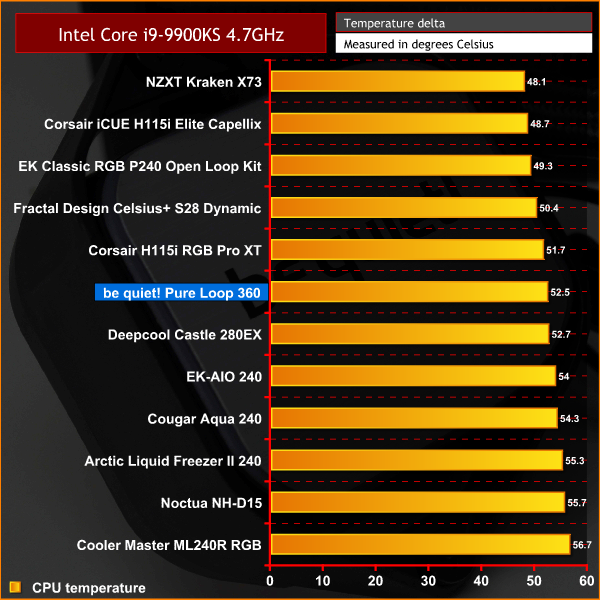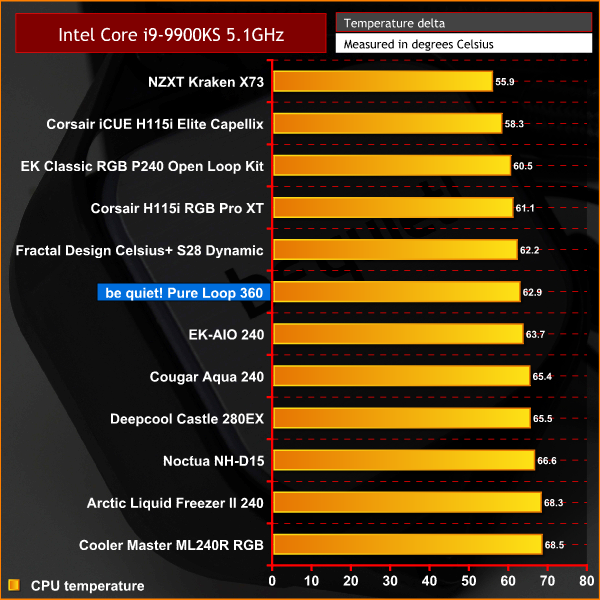 During our first series of performance test with the fan speed set to maximum RPM, the be quiet! Pure Loop 360 records solid average delta temperature and slots in mid-table. Thermal performance of the Pure Loop 360 at our base 4.0GHz and 4.7GHz CPU frequency isn't far behind the more expensive 360mm NZXT Kraken X73, however with the CPU frequency at 5.1GHz the NZXT Kraken pulls away.
Thermal Performance:  Noise Normalised (40dBA)
Once we equalise noise levels to 40dBA across all the coolers we often see the thermal performance degrade a little. The be quiet! Pure Loop 360 does very well when the noise is normalised and only increases the average delta temperature by approximately 1°C, which is impressive.
Maximum Noise Levels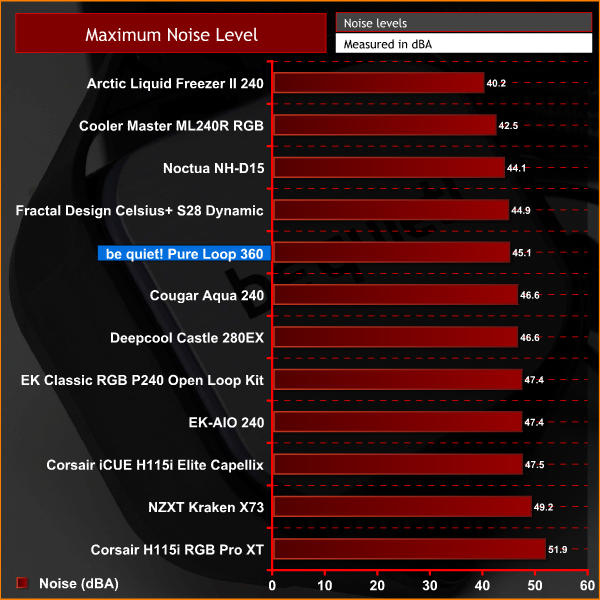 In terms of noise output, as usual with be quiet! coolers, the Pure Loop is up with the quieter coolers in our chart. It's not quite at the ultra-low noise level we are used to with be quiet! air coolers, but we have to remember that the fans used this time are the Pure Wings 2 high-speed versions, with a maximum speed of 2000 RPM. Other similar speed fans from rival manufacturers are often a few decibels louder than the Silent Wings 2 which record a maximum noise level of 45.1dBA in our test.