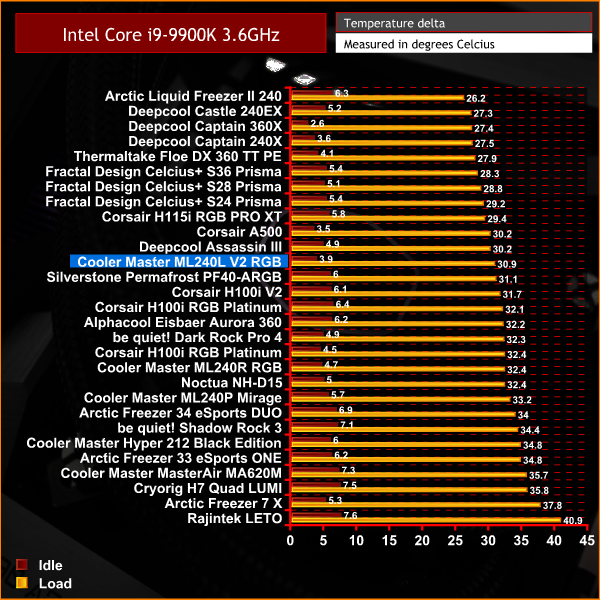 With the Intel Core i9-9900K CPU in our test bench set to an all-core frequency of 3.6 GHz, the Cooler Master ML240L V2 RGB records an average temperature delta of 30.9°C. So, used in conjunction with a low power CPU the ML240L V2 should do a good job of keeping CPU temperature under control.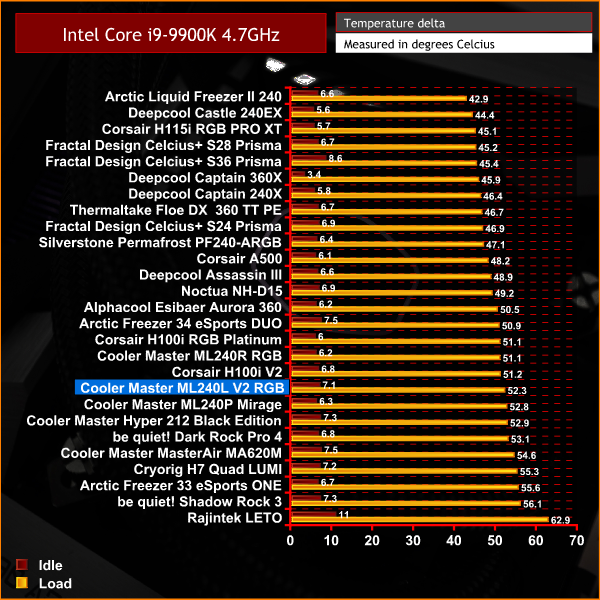 When we crank the frequency and voltage of the Core i9-9900K up to 4.7 GHz and 1.20V, the thermal performance of the ML240L V2 starts to decline. Thermal performance is within a similar range to previous Cooler Master AIO coolers that we have tested previously, so this is no great surprise.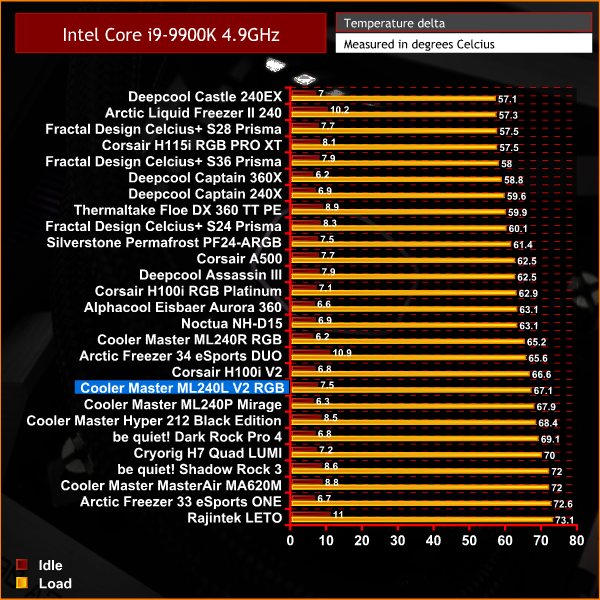 During our extreme overclocking test with the Core i9-9900K configured with an all-core frequency of 4.9 GHz, thermal performance of the ML240L V2 remains pretty consistent, however, it is slightly below par of what we would expect from a 240mm AIO cooler and is a little disappointing.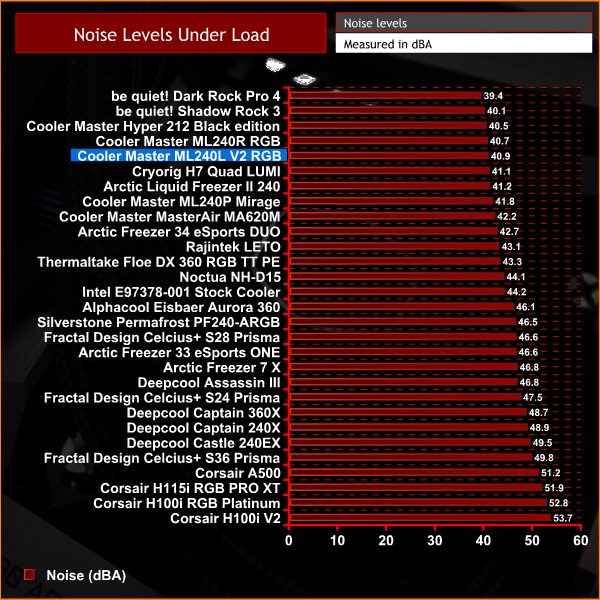 Previous Cooler Master AIO coolers we have tested have always scored well in our noise levels tests and it is much of the same story again with the ML240L V2. Since the V2 is using a relatively high-speed fan at 1800 RPM, these noise levels are quite impressive and would suit someone looking for a cooler with low noise output.
Be sure to check out our sponsors store EKWB here