Open Air Test Bench Performance
All temperature charts are sorted with lowest load temperatures at the top. All temperature measurements are presented as deltas – the ambient temperature has been deducted from the CPU temperature giving us a delta.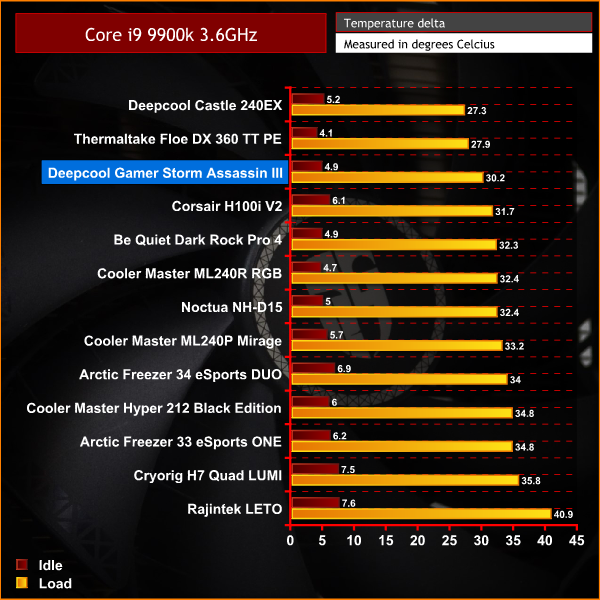 In our initial testing at 3.6GHz, the Assassin III performs as expected, coming in 3rd position in our chart – just a couple of degrees below the Thermaltake 360mm AIO. More importantly, it comes above all the other leading high end air coolers.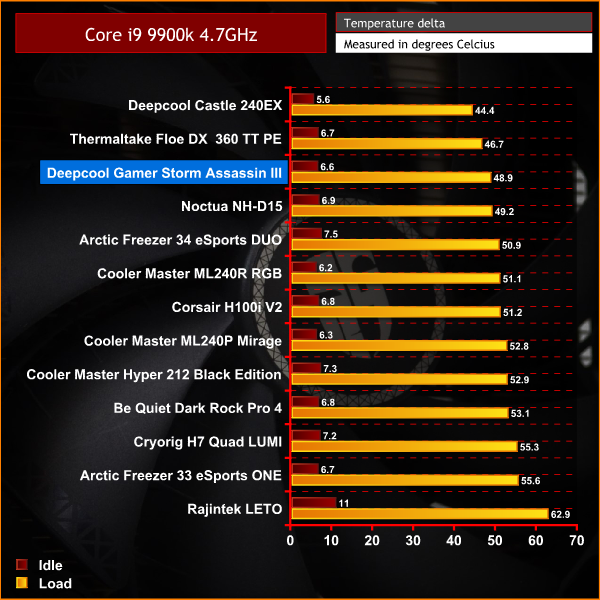 At 4.7GHz, the Assassin III is holding strong and still beating the Noctua NH-D15 by just 0.3°C under 100% load. Again, a couple of degrees hotter than the Thermaltake 360mm AIO. Idle temperature is very good too at 6.6°C.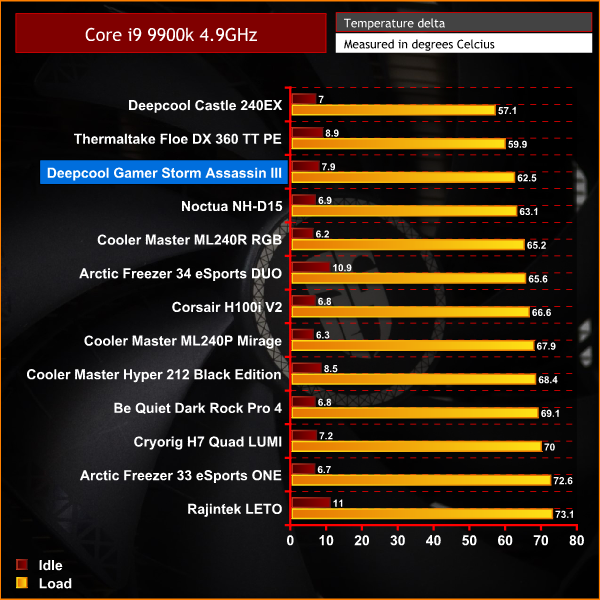 In our final 4.9GHz 1.3V test, the Assassin III performs better than the NH-D15 by slightly stretching its lead to 0.7°C and remains the top air cooler we have tested. Excellent results all round.