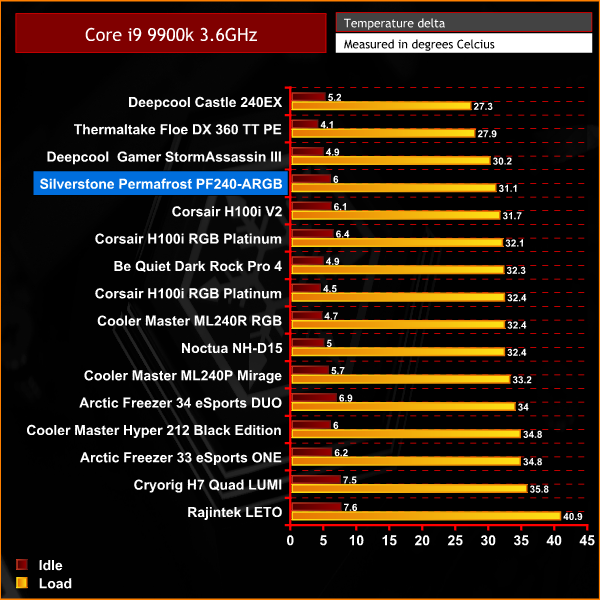 The SilverStone PF240-ARGB gets off to a great start with our the tests. Its result of 31.1C is right up there with the big boys, which is impressive.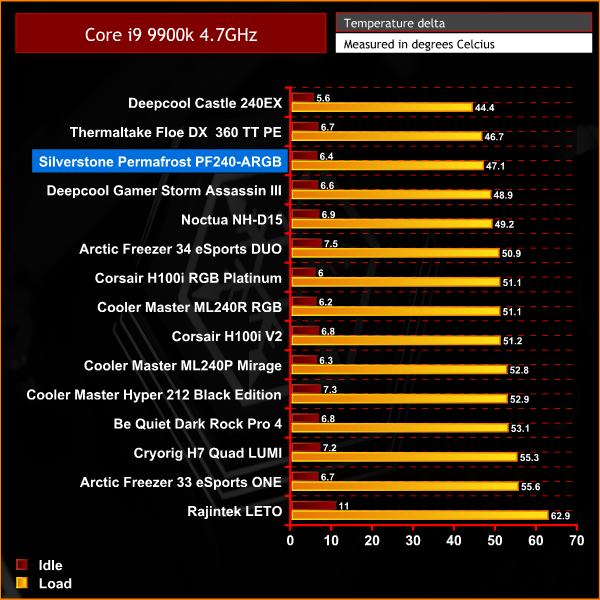 Again, the Permafrost PF240-ARGB is holding on. In fact, in our initial overclocked test it has jumped up a place into third position.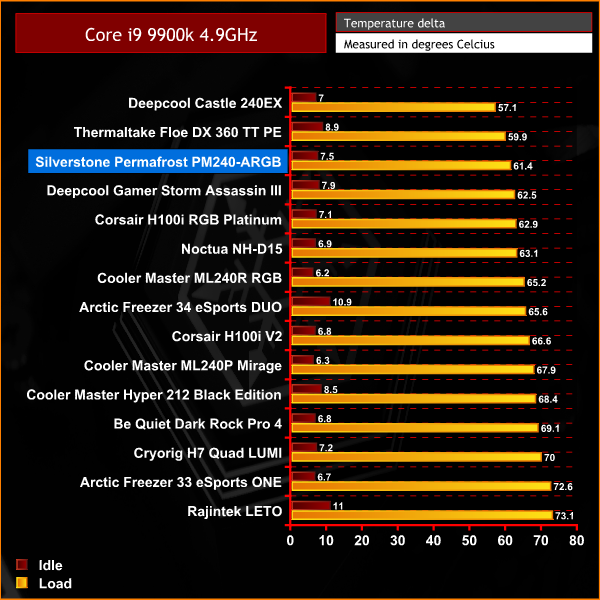 Holding onto third position in our tests at 4.9GHz frequency is no mean feat – this cooler has performed way above my expectations considering its price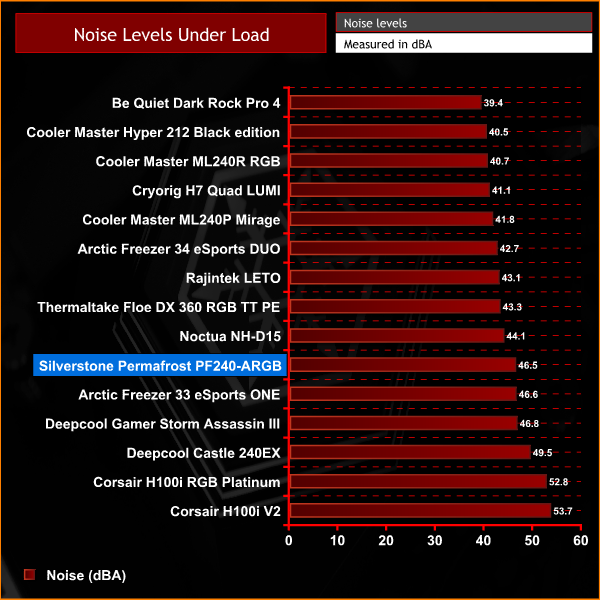 In our noise levels test, the PF240-ARGB isn't the quietest cooler we have tested, but by no means is it the loudest. You can hear it, but there are much louder coolers out there.
Be sure to check out our sponsors store EKWB here