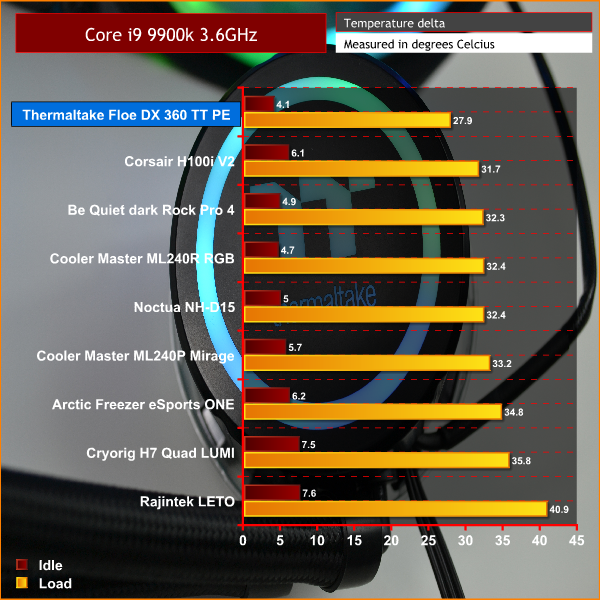 At the stock 3.6GHz frequency, it is a very convincing start to the tests from the Floe DX. It jumps right to the top of our charts both at idle and under load, beating the Corsair H100i V2 by just under 4ºC under load, which is pretty impressive. At idle, it is just 0.6°C below the 2nd place Cooler Master.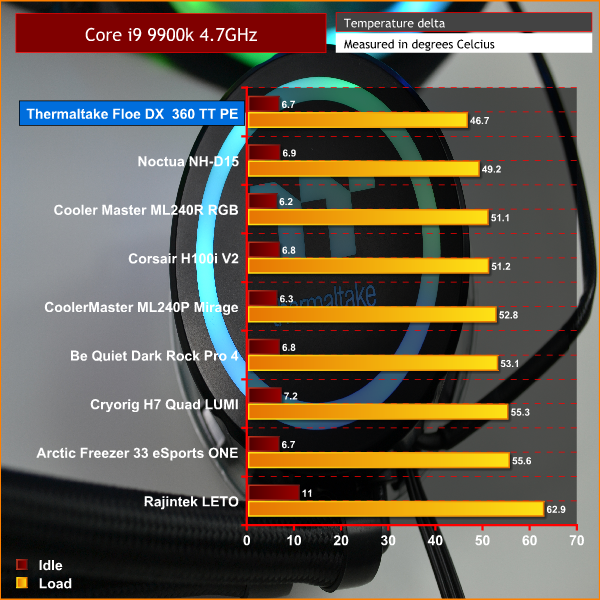 It is a similar story in our initial overclocking test. With CPU frequency set at 4.7GHz and a Vcore of 1.20v, we see the Floe DX 360 out in front by just 2.5°C versus the Noctua NH-D15. This is quite an impressive achievement, as the Noctua has been regarded, by many, as the best cooler for raw performance for some time.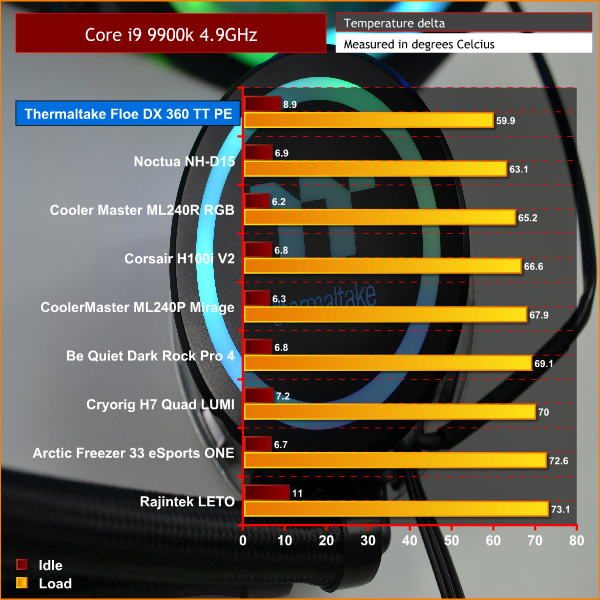 With the CPU set at our highest overclocked frequency of 4.9GHz and Vcore at 1.30v, we see the Floe DX 360 pull out an even bigger lead over the Noctua NH-D15, beating it by 3.2°C and over 5°C cooler than Cooler Master ML240R. Great results!
Noise Level Test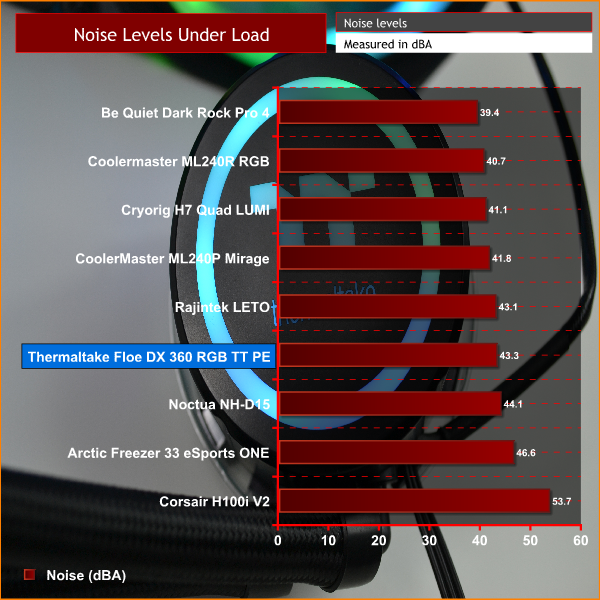 As you can see in the chart, the Floe DX 360 is by no means the quietest cooler we have tested. The Dark Rock Pro 4 still maintains its lead at the top. But considering the Floe DX is the only cooler in our chart with three 120mm fans, the noise levels are actually admirable at 100% speed. While the system was idle in windows and the fan speed lowered, it was barely audible.