We highlight VRM temperatures when using each cooler on our Gigabyte B550 Aorus Master motherboard with the overclocked Ryzen 9 5950X. Do note that the results are heavily influenced by the specific layout of the Gigabyte B550 Aorus Master test motherboard with respect to top-side or rear IO-side VRM components. Your findings may vary if you have a different motherboard VRM layout and heatsink design.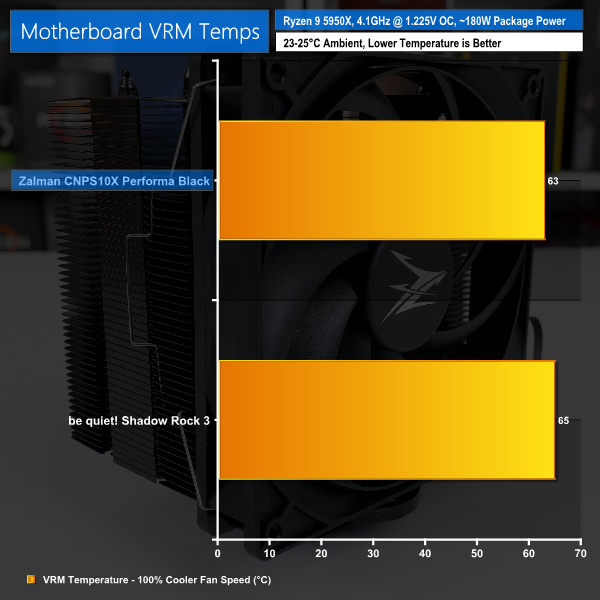 Checking the VRM temperatures for our overclocked cooling run, we see that the 135mm fan used by Zalman is perfectly competent in providing incidental airflow. Less than 70C on the VRM temperature sensor of our Gigabyte motherboard is nothing whatsoever to be concerned about.
And even with the higher-power PBO load applied, the cooler still put in a result of 72C VRM temperature for that 204W CPU package power cooling load.
Stellar job there, in our opinion.