We compared the Thermaltake Frio 14 CPU cooler to a couple of competing models on the market- the Arctic Cooling A30 and the Dark Rock 3. It is worth noting that both comparison coolers are brand new, meaning that there is no dust, dirt or damage that could possibly affect the accuracy of our recorded results.
Our charts show actual temperatures of the CPU rather than delta temperatures.
Ambient temperature was maintained at 22°C.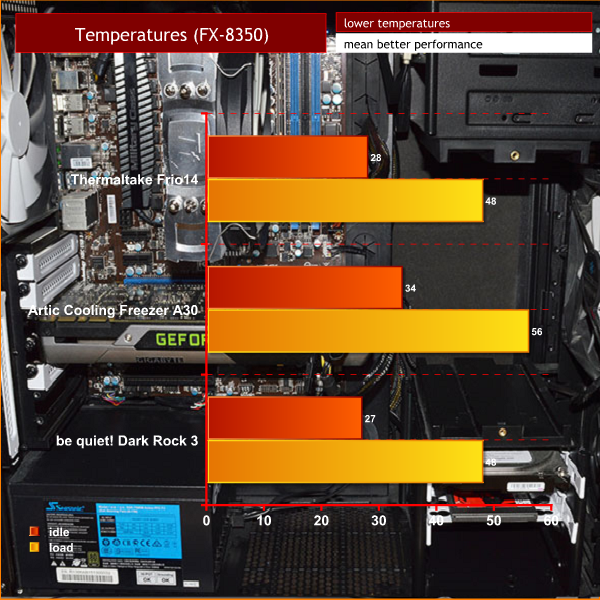 As you can see, the Thermaltake Frio14 performs admirably. Idle temperatures were kept at a steady 28 degrees while load temperatures managed to stay comfortably under the 50 degree mark. In addition, the cooler held its own against the more expensive Dark Rock 3 from be quiet!.
An impressive result for a cooler that only costs £30.