Overall the NH-U12S TR4-SP3 is still a decent little cooler.
It's clear Noctua has simply adapted an existing option from their range to accommodate the much larger Threadripper CPU size, but it still does a good job of handling the higher TDP even with the same dimensions and fan as the standard NH-U12S.
Installation is also an absolute breeze, with the cooler only requiring four screws to be tightened down via the supplied Allen key – this is definitely one area that benefits from the fact that the NH-U12S TR4-SP3 only supports the TR4 socket.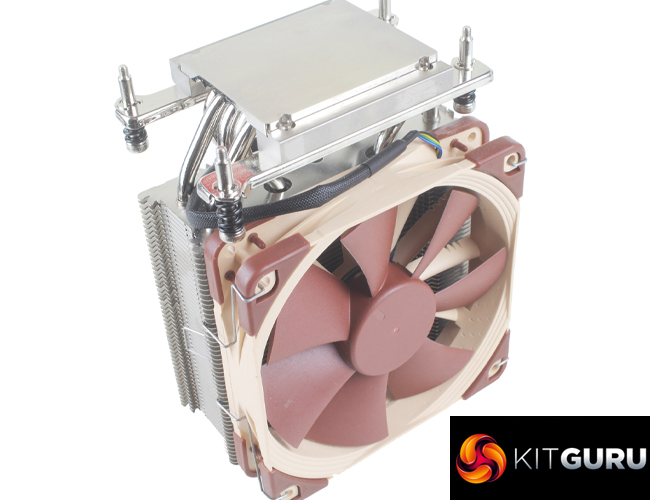 Unfortunately, there is a small concern with the price. At £73.99 it is almost £20 dearer than the standard NH-U12S. Although there is a larger copper base, with so many similarities I would expect the price to be closer to the standard model.
This £73.99 price also brings the NH-U12S TR4 very close to much larger dual fan TR4 socket air coolers like the Dark Rock Pro TR4. When making a quick comparison of what you are actually receiving for your money you do seem to be getting a bit more with some of these alternatives.
If you are looking for something more compact to cool a Threadripper processor, however, the NH-U12S TR4 is definitely worth considering if space is a concern or if you're building something a bit smaller form factor.

The Noctua NH-U12S TR4-SP3  is currently available from Overclockers UK for £73.99 inc. VAT HERE.
Pros
Admirable performance for such a small cooler.
Ultra simple installation, only requiring four screws to be tightened.
Cons
Not really suited for overclocking.
The £73.99 does seem a bit steep for its size.
Louder than other similarly-priced coolers.
KitGuru says: The Noctua NH-U12S TR4-SP3's performance is pretty impressive considering its size. Although not suited to overclocking, it does have potential for smaller form factor builds – but the £73.99 price puts it up against some strong competition.