From time to time large PC makers unveil hardware that chip companies like Advanced Micro Devices would rather not discuss with the general public. Recently it turned out that some of the desktops sold by Hewlett-Packard carry a strange microprocessor called AMD FX-670K, which does not seem to be exactly an FX-series offering.
Hewlett-Packard recently started to offer HP Pavilion 500-266ea PCs with AMD FX-670K accelerated processing unit with four code-named Piledriver x86 cores as well as Radeon HD 8670D graphics engine (according to HP's documents). The chip has clock-rate of 3.70GHz, though it is unclear whether this is the maximum Turbo Boost frequency or default clock-rate, 4MB L2 cache and dual-channel DDR3 memory controller. However, unlike other FX processors, this one does not have 8MB third-level cache (a logical thing since it is based on Richland core), which affects performance in single-thread applications. Since the chip's model number includes K-letter, the central processor should have unlocked multiplier to allow easy overclocking, which is a feature of all "unlocked" AMD FX chips.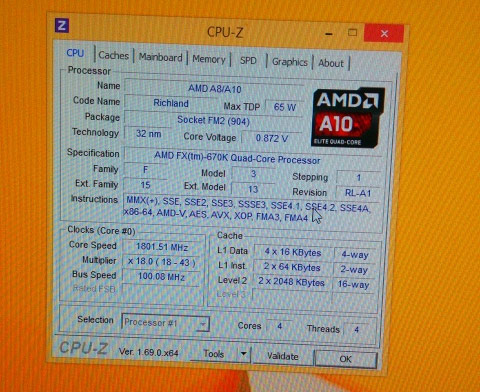 It is interested to note that a member of Hardware Canucks forums got the processor and found out that while it uses FM2 packaging (just like all the other APUs based on Trinity or Richland designs), it does not feature integrated graphics. In case the graphics is truly not there (which may be a result of the fact that the chip is not fully supported by the BIOS of the mainboard it is installed into), then FX-670K should be considered as a product similar to FX-4300-series, but in FM2 packaging, without L3 cache and a number of other things.
Companies like AMD usually ship oddly named microprocessors and graphics cards to OEM partners due to requests of the latter. In fact, AMD widely offers Athlon X4 760K processor based on Richland core without graphics and with specs that are similar to the FX-670K chip.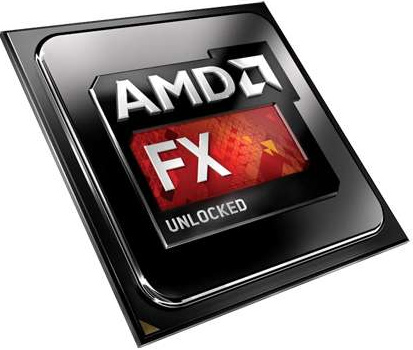 It is not a secret that the future of high-performance FX-series multi-core microprocessors is rather gloomy as Advanced Micro Devices' roadmaps simply do not include any updates to them. Many believe that going forward AMD will offer cherry-picked FX-series chips with integrated graphics powered by the same cores as their mainstream accelerated processing units. In case the FX-670K is a processor that actually carries integrated graphics engine (which is not recognized by some mainboards), it looks like the company has already started to do so. In case AMD began to re-brand Athlons into FXes for HP, then it looks like the value of the FX brand is about to start getting lower.
KitGuru Says: Since Athlon and Sempron will now be used to market chips based on low-cost/low-power micro-architectures, to avoid confusion AMD might quietly discontinue various Athlons and Semprons in FM2/FM2+ packaging based on high-performance architectures, but without integrated graphics engines. However, adding essentially cut-down chips into the premium FX line seems to be a rather cynical decision.