Advanced Micro Devices on Wednesday confirmed that it is developing an all-new high-performance x86 micro-architecture code-named "Zen". Rory Read, chief executive officer of Advanced Micro Devices, admitted that the current-generation "Bulldozer" micro-architectures could not improve AMD's positions on the market of central processing units, so, at present AMD pins hopes on the next-gen x86 micro-architecture. He also said that the company will remain on the market of x86 server chips.
"Everyone knows that Bulldozer was not the game changing part when it was introduced three years ago," said Rory Read at Deutsche Bank 2014 Technology Conference. "We have to live with that for four years. But [for] Zen, K12, we went out and got Jim Keller, we went out and got Raja Koduri from Apple, Mark Papermaster, Lisa Su. We have built and are building now next generation graphics and compute technology that customers are very interested in."
Nothing particular is known about the "Zen" and the "K12" micro-architectures except the fact that both are developed by teams headed by Jim Keller, who led the development of AMD's ultra-successful Athlon 64 and Opteron (K8) processors in the early 2000s. Both architectures are developed with high-performance applications and servers in mind.
"There are very few people who know how to create server chips," said Mr. Read. "Jim Keller has a lot of experience in that space. You get Zen and K12. […] ARM architectural leadership, x86 architecture big leap forward…"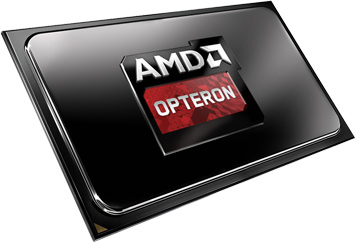 The chief executive officer of AMD stated that before starting to develop the next-generation high-performance architectures, the company talked to its customers to find out whether they actually wanted new server chips from AMD. Apparently, all replied positively.
"We have had very good conversations with the OEMs in the server space and with the customers," said Mr. Read. "We tested it because if we did not see that acceptance we would have ended the [server] business a year ago. But we saw that opportunity and we saw the opportunity to rebuild that and to do it in a more consistent way and I think the next generation technology will position us. Now we have to execute and deliver."
The only thing currently known about AMD's Zen is that it will drop clustered multi-thread (CMT) design in favour of more traditional simultaneous multi-threaded (SMT) design. This may result in decrease of the amount of cores inside AMD's processors, but will increase their efficiency. Both Zen and K12 will likely be compatible on the platform level and both will use similar memory controllers and other common blocks.
Two the key reasons of relatively low performance of AMD's current-generation microprocessors and accelerated processing units are believed to be their CMT design (which involves so-called "modules") as well as relatively low performance in single-threaded operations. Each CMT module inside AMD APUs/CPUs is identical to a dual-core processor in its integer power, and to a single-core processor with SMT capability in its floating-point power; besides, each module shares certain resources between two "cores". As a result, in many cases AMD's eight-core microprocessors cannot outperform Intel's quad-core chips that have the same number of floating point units (FPUs) which are more efficient compared to AMD's FPUs.
As reported, both K12 and Zen are due in 2016.
Discuss on our Facebook page, HERE.
KitGuru Says: The word "Zen" can be approximately translated as "absorption" or "meditative state", according to Wikipedia. Not a bad word to call a high-performance x86 micro-architecture… What is important, of course, is how well will it perform. Unfortunately, this will be evident only two years down the road.