Advanced Micro Devices is working on a server-class system-on-chip (SoC) for Facebook. While not a lot of details are known about the microprocessor today, if Facebook adopts the chip for its datacentres, it will be a major revenue opportunity for AMD.
As Facebook's infrastructure has scaled, the company ran into situation when it needed custom hardware to meet the needs of its vast datacentres. In a bid to develop such hardware, Facebook established Open Compute Project (OCP) and teamed up with numerous industry leaders in hardware design. The OCP develops various components, but so far the industry group has not really created any final specification of a complete server platform.
While elements of the OCP are used by Facebook and other participants to build new datacentres, in many cases hyper-scale datacentres continue to use a lot of custom tailor-made hardware, which includes microprocessors. It is not a secret that companies like Facebook, Amazon Web Services and other buy optimized versions of chips from Intel and AMD. However, it is also known that both chipmakers are designing full-custom central processing units (CPUs) for large clients. Apparently, this is exactly what AMD is doing for Facebook.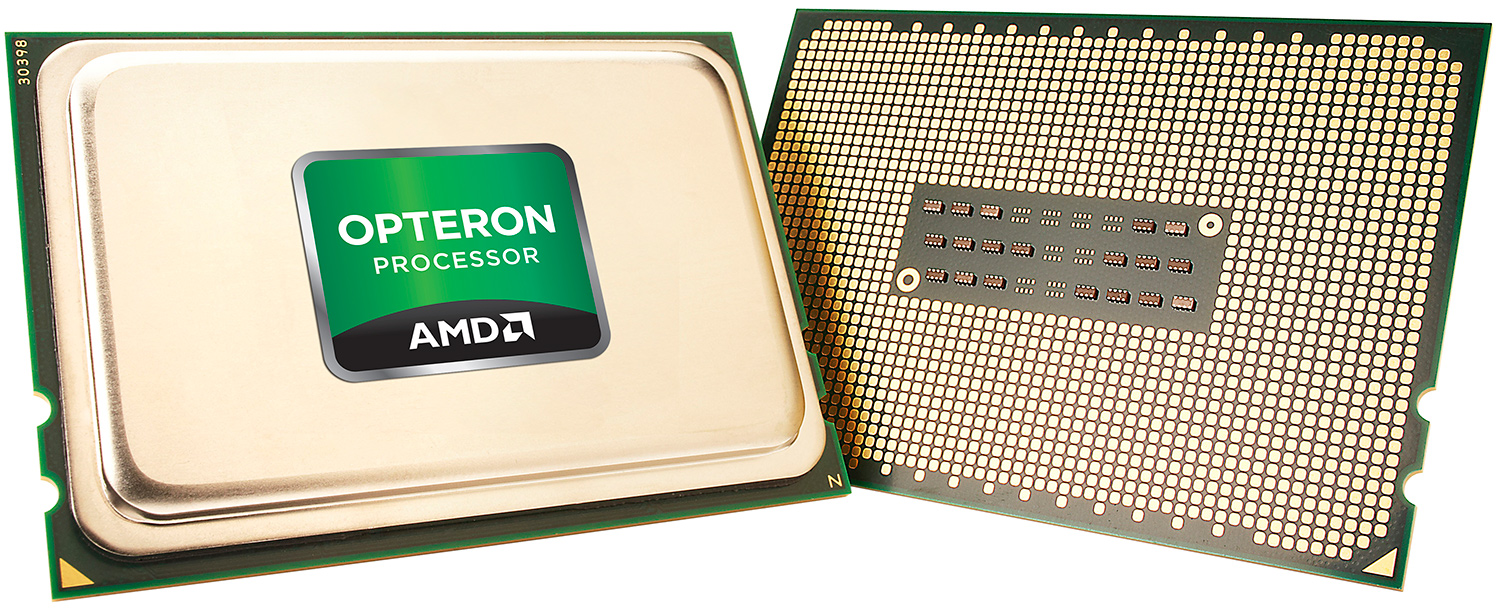 According to a source with knowledge of the project, AMD is developing a custom Opteron server processor for Facebook. Few details are known about the chip today. What is known is that it is based on 64-bit ARMv8-A architecture and is designed by AMD's Enterprise Embedded and Semi-Custom (EESC) business group.
It is still a mystery whether the ARM-based system-on-chip is powered by AMD's own K12 high-performance core due in 2016 or ARM's off-the-shelf Cortex-A57 or A72 cores. However, keeping in mind that this is going to be a full-custom CPU, expect it to feature special-purpose intellectual property from Facebook (e.g., accelerators, instructions, links, etc.) custom I/O configuration and various other ways to tailor the SoC for Facebook's workloads.
Since Facebook runs hundreds of thousands of servers, just one contract with this company could bring a significant amount of money to struggling AMD. Keeping in mind that Facebook pays for development of the SoC (which is a general term of AMD's semi-custom business approach), the situation seems to be quite good for the Sunnyvale, California-based chip designer.
Nowadays AMD sells less than 2 per cent of the world's server processors, whereas the lion's share of such CPUs is shipped by Intel Corp. Several contracts with companies like Facebook could significantly improve the company's positions and balance sheet.
AMD does not comment on future EESC projects, but over a number of months the company has implied on multiple occasions that its semi-custom business was about to expand beyond video gaming market. At present, the main customers of EESC are Microsoft Corp. and Sony Corp., who buy system-on-chips for their Xbox One and PlayStation 4 consoles from AMD.
Discuss on our Facebook page, HERE.
KitGuru Says: While it is nice to see that AMD's server processors are still needed by the market, do not expect financial breakthroughs for the company in the short-term future. Long-term success of AMD depends on success of Zen and K12 micro-architectures, but we have no idea about their potential. We do know that Jim Keller, the man in charge of development of both processing technologies, is also behind Apple's Cyclone cores, the world's most powerful ARMv8-A cores that even manage to challenge Intel's "Silvermont". Nonetheless, this does not automatically mean that the K12 will be a triumph. Still, if Facebook-specific SoC is indeed K12-based, then the contract between AMD and the Internet giant could be an early indicator of renaissance for the chip designer.