At present Advanced Micro Devices, just like Intel Corp., has two desktop platforms: socket FM2+ for mainstream accelerated processing units and socket AM3+ for high-end FX central processing units. When AMD introduces its new chips in 2016, the company will unify the two platforms, a media report claims.
AMD's forthcoming code-named "Bristol Ridge" and "Summit Ridge" products will use socket FM3 platforms, according to SweClockers. Mainboards with the FM3 sockets will utilize DDR4 memory, but will sport an unknown number of channels. Other peculiarities of the platform remain unknown, but given the fact that they will support both FX-series and A-series processors, expect their feature-set to be flexible.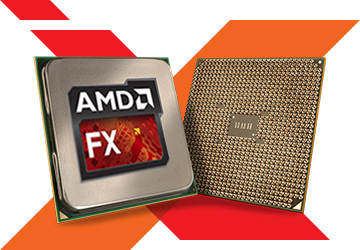 AMD's "Bristol Ridge" APUs will feature four code-named "Excavator" cores, a Radeon graphics engine based on the GCN 1.2 or more advanced architecture and 95W thermal design power. The chip will be similar to this year's "Carrizo", but will be optimized for operation at high clock-rates. The APUs will be made using 28nm fabrication process.
By contrast, AMD's "Summit Ridge" central processing units will sport up to eight next-generation "Zen" high-performance x86 cores, L3 cache and up to 95W thermal design power. The CPUs will be manufactured using 14nm manufacturing technology.
The "Bristol Ridge", "Summit Ridge" processors as well as the FM3 mainboards will become available in the third quarter of 2016, more than 1.5 years from now. The new platforms will use I/O controllers code-named "Promontory", which are rumoured to be developed by Asmedia.
The unification of the platforms has both pros and cons. On the one hand, it means that mainboard makers will not have to support two types of motherboards for AMD processors. On the other hand, it means that AMD will be unable to incorporate any exclusive features into its high-end platforms. For example, Intel's high-end desktop (HEDT) processors integrate quad-channel memory controller and feature up to 140W of thermal design power, which allows the company to offer CPUs with unprecedented performance. Moreover, Intel's X99 platform offers considerably better I/O feature configuration than Intel's Z97 chipset.
AMD did not comment on the news-story.
Discuss on our Facebook page, HERE.
KitGuru Says: Looks like either AMD is extremely confident of its Zen architecture and it believes that it will be able to address all markets with 95W parts and mainstream platform capabilities, or it simply has no plans to address the market of high-end PCs even with its next-gen offerings.