Advanced Micro Devices may not have a clear product roadmap for 2015, when it essentially will continue selling current-generation products and will not increase performance of its chips significantly. Nonetheless, the company pins many hopes on its 2016 lineup when it will have a number of new products that are expected to be considerably more competitive compared to those available today or in 2015.
In 2016 AMD plans to introduce two new general-purpose microprocessor architectures: K12 high-performance ARMv8-A compatible architecture that is expected to significantly strengthen AMD's positions on the market of ARM servers; as well as Zen high-performance x86 micro-architecture that is projected to return AMD to high-performance desktops and servers. Both micro-architectures are expected to play a tremendously important role in AMD's future. The company seems to be optimistic about its competitive positions in 2016 and onwards.
"What I am excited about going forward is that you go into 2016 and beyond," said Mark Papermaster, chief technology officer of AMD, at Barclays Global Technology Conference. "You will start to see the benefit of those new IPs, which have a long lead-time development. So new CPU cores, new graphics solutions with yet again much higher performance per watt, we will continue our pace going forward and again it is going to be an AMD about getting great products, with a very, very deep partnership with our customers."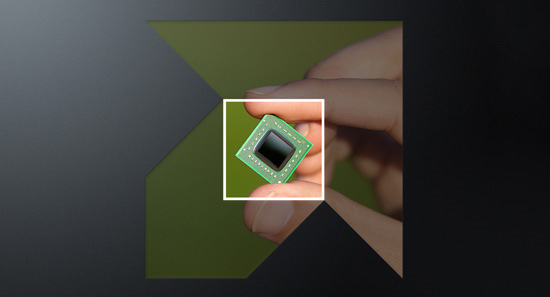 Unfortunately, it is completely unknown when exactly AMD introduces its new products based on Zen and K12 architectures. Traditionally the company unveils new accelerated processing units early in the year, but the situation may be different with new-generation products.
AMD's products based on K12 and Zen micro-architectures are expected to be made using 14nm FinFET fabrication process at GlobalFoundries and 16nm FinFET manufacturing technology at TSMC. One of the things to keep in mind about AMD's manufacturing from 2015 and later is that it will mostly use general-purpose process technologies. At present AMD's A-series "Kaveri" chips are made using 28SHP (28nm super high-performance) fabrication technology that was specifically developed for AMD. Going forward AMD plans to use only default versions of manufacturing processes in order to unify its IP building blocks. While this will lower AMD's expenses, clock-rate potential of its chips will be lower.
Discuss on our Facebook page, HERE.
KitGuru Says: What is completely unknown is what kind of new products AMD plans to offer. While we can be sure about hybrid accelerated processing units with general purpose ARM or x86 cores as well as graphics processing hardware, it is unknown whether AMD will return to the market of "classic" desktop microprocessors without integrated graphics.