The discussions between Advanced Micro Devices and private equity firm Silver Lake Partners have stalled because the two companies have failed to agree on the price and the future of AMD. The chip designer is reportedly considering other options.
Silver Lake was interested to acquire a 25 per cent stake in AMD, reports Bloomberg news-agency. Representatives for the two companies met over the summer, but did not reach any agreement. The talks stalled after the parties failed to agree on a price and strategy, according to people familiar with the matter.
AMD's current market capitalization is around $1.3 billion, hence, 25 per cent of the company's stock would cost around $325 million, if acquired on the open market. However, $325 million may be less than AMD needs to fund development of products in 2016 and 2017. In today's realities, this is $100 million more than AMD spends on research and development per quarter, or design cost of two complex system-on-chips made using a FinFET process technology.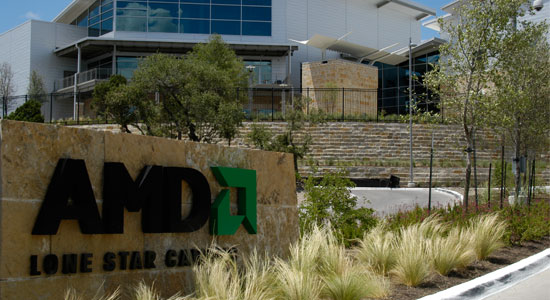 AMD has been losing market share to Intel Corp. and Nvidia Corp. for several years now. The company hopes that its upcoming microprocessors – code-named "Summit Ridge" and "Raven Ridge" based on the "Zen" micro-architecture will help it to regain share from Intel. In addition, the company readies code-named "Greenland", "Baffin" and "Ellesmere" graphics processing units powered by the next iteration of AMD's GCN architecture, which should help it to become more competitive against Nvidia.
Silver Lake is a major private equity firm, which invests in high-tech companies and sells its stake afterwards. Silver Lake has rather strict requirements for companies it invests in. For example, it can demand changing strategic goals or business approaches. Silver Lake has invested in such giants as Dell, Seagate, Avago and Alibaba.
AMD and Silver Lake did not comment on the news-story.
Discuss on our Facebook page, HERE.
KitGuru Says: Silver Lake hardly ever makes large acquisitions without partners. For example, Silver Lake teamed up with Andreessen Horowitz and the Canada Pension Plan Investment Board to acquire 65 per cent of Skype in 2009. In a bid to buy out Dell several years ago, Silver Lake collaborated with Microsoft, Barclays, Credit Suisse, Bank of America and Royal Bank of Canada. If Silver Lake is interested in making an investment in AMD, it may well have a potential partner.