In a bid to boost its share on the market of media tablets, Intel Corp. has aggressively lowered the price on some of its system-on-chips designed for media tablets. While the chips are most probably outdated, it looks like Intel is extremely serious about winning designs in the tablet space, so it is doing something it does not usually have to do with chips for desktops or notebooks.
Prices of certain Intel Atom microprocessors aimed at tablets have dropped to below $5 recently, which is in line with offerings from China-based developers of application processors (Allwinner, Rockchip, etc.) and is considerably below what companies like MediaTek, Nvidia or Qualcomm ask for their SoCs, reports DigiTimes. The media does not elaborate on specifications of the chips or terms of the purchase.
While the publication claims that Intel is selling its "mainstream quad-core tablet CPUs" for below $5, it is more likely that Intel is trying it get rid of various outdated chips made using 32nm fabrication process (e.g. Atom Z2000 "Cloverview" processors based on the code-named Saltwell micro-architecture). However, the fact that Intel is trying to compete against small Chinese chip designers is an extraordinary one, of course, in case it is actually true.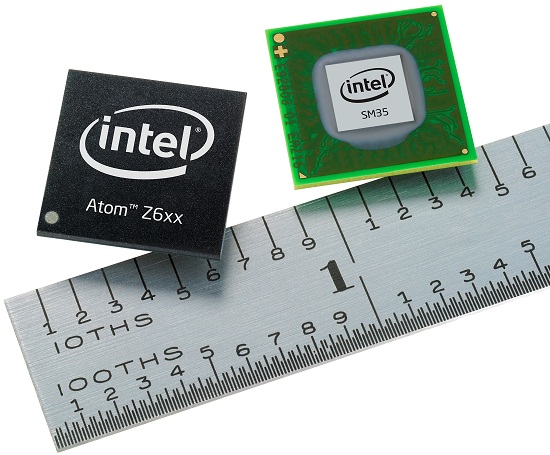 Intel Atom solution for ultra-mobile devices. Image for illustrative purposes only.
Besides selling chips at low price points, Intel offers assistance to various white-box makers in a bid to help them integrate the Atom application processors into their designs. Thanks to affordable prices, technical and marketing help to makers of actual tablets, it is expected that Intel will gain share on the market of inexpensive tablets.
Intel plans to sell 40 to 60 million system-on-chips for tablets this year.
Intel did not comment on the news-story.
KitGuru Says: In case Intel actually sells certain chips for $5, then expect sub-$150 or even sub-$100 tablets featuring x86 microprocessors in the coming months from Chinese vendors.