Intel Corp. maintained its position of the top supplier of application processors (APs) for non-Apple tablets in the third quarter of 2014, according to a new report from Strategy Analytics. Thanks to the fact that Intel's roadmap includes various low-cost chips for mobile devices as well as solutions from Rockchip and Spreadtrum, the world's largest chipmaker will likely maintain the leadership this calendar year as well.
The global market of tablet applications processors (AP) grew 16 per cent year-on-year in Q3 2014 and reached $1.4 billion. Based on Strategy Analytics estimates, Apple, Intel, Qualcomm, MediaTek and Samsung grabbed the top-five tablet AP revenue share spots. Apple maintained its tablet system-on-chip revenue share lead with 30 per cent revenue share, followed by Intel with 19 percent revenue share and Qualcomm with 14 percent revenue share.
"Strategy Analytics estimates that Intel's tablet AP shipments more than tripled in Q3 2014 compared to Q3 2013, thanks to increased traction in Android-based tablets," said Sravan Kundojjala, associate director at Strategy Analytics. "Strategy Analytics believes Intel's upcoming low-cost SoFIA 3G/4G APs and Rockchip and Spreadtrum partnerships will help maintain its tablet AP momentum in 2015."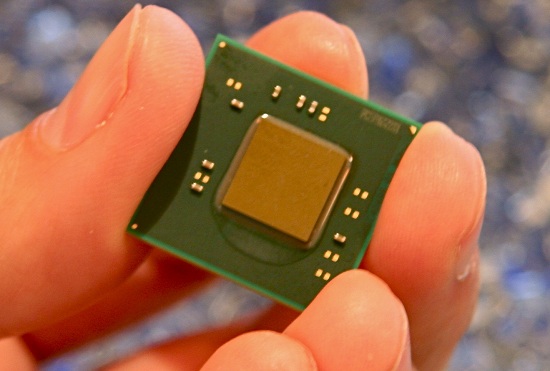 Intel was the top supplier of tablet SoCs for non-Apple slates in the second quarter of 2014. In total, Intel sold 45 million application processors for tablets last year, which means that it is considerably ahead of numerous rivals. On the other hand, as the market of tablets is growing, suppliers of low-cost APs are gaining market share.
"During Q3 2014, low-cost Chinese and Taiwanese tablet AP companies including Actions Semiconductor, Allwinner, MediaTek, Spreadtrum, Rockchip and others increased their cumulative volume share to 36 per cent compared to 29 per cent in Q3 2013," said Stuart Robinson, executive director of the Strategy Analytics handset component technologies service. "Strategy Analytics forecasts continued momentum for these vendors in 2015 too."
Discuss on our Facebook page, HERE.
KitGuru Says: While Intel is among the largest suppliers of tablet APs, it should be noted that the company does not really earn anything on its mobile SoCs. The chipmaker essentially bought itself its share of the market. It remains to be seen when the company finally starts to make money on tablet processors.