Intel has announced it will be cutting the price of their 9th generation CPUs which have their integrated graphics disabled. The F and KF variants of Intel's 9th generation Coffee Lake processors are now cheaper than their GPU enabled counterparts.
Intel has often been criticised by consumers for offering 9th generation CPUs, with the integrated graphics stripped off, at a higher price than versions with the GPU enabled. In effect, consumers felt like they were being offered less for more. Intel has now adjusted its strategy by slashing the price of these GPU-less options.
Almost all the 9th generation Coffee Lake refresh desktop processors have a graphics-free version now, for example, the 9th generation flagship CPU, the Core i9-9900K has the Core i9-9900KF and the Core i5-9600K has a Core i5-9600KF and so on. The only difference between the two is the F variants have had their integrated graphics disabled. At the time of launch, Intel priced the two variants of the CPUs identical.
All eight of the F CPUs have had their official MSRP price slashed by Intel now, so they are cheaper than their non-F counterparts. However, this isn't the full story. Retailers were already selling the F versions at a slightly discounted price in an attempt to keep stock rolling off the shelves, as consumers didn't see why they should pay more for a CPU with technically less functions. Even though, the majority of the graphics disabled K series CPUs would probably end up in systems with a discrete GPU anyway.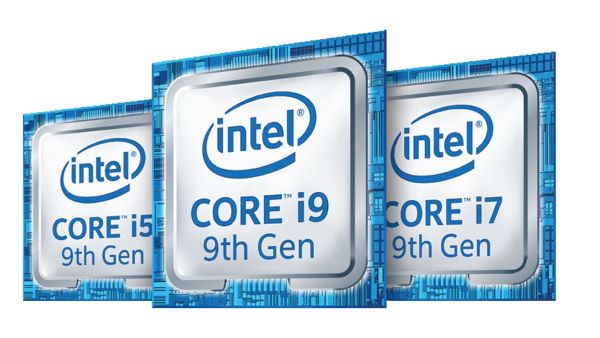 The reduction in price Intel has applied to these 9th generation desktop CPUs is roughly $25 across the board. Essentially, Intel is saying $25 is the value it is placing on its integrated graphics for the 9th gen line up. We have compiled a full list of the price changes below:
Core i9-9900KF— $463 was £488
Core i9-9700KF—$349 was $374
Core i7-9700F—$298 was $335
Core i5-9600KF—$237 was £262
Core i5-9500F—$167 was £192
Core i5-9400F—$157 was $182
Core i3-9350KF—$148 was $169
Core i3-9100F—$97 was $122
Intel has said the new pricing will go into effect immediately and reflect tray prices of 1000 units (bulk orders) which means retail prices for individual processors are likely to be a little higher.
KitGuru says: Intel has come under some heavy criticism lately regarding its product pricing, will this drop in price of their graphics disabled CPUs make you more likely to buy one?