Humble Bundle has given us some fantastic deals since its inception in 2010 and this month's subscriber bundle is up there with the best we've seen – for just $12 you can get Crash Bandicoot N.Sane Trilogy, Call of Duty: WWII and Spyro Reignited Trilogy.
Available directly from Humble Bundle Monthly, you do need to subscribe to get this cracking deal, but you can cancel anytime so there'd be nothing stopping you paying the $12, getting the three games and then cancelling your subscription.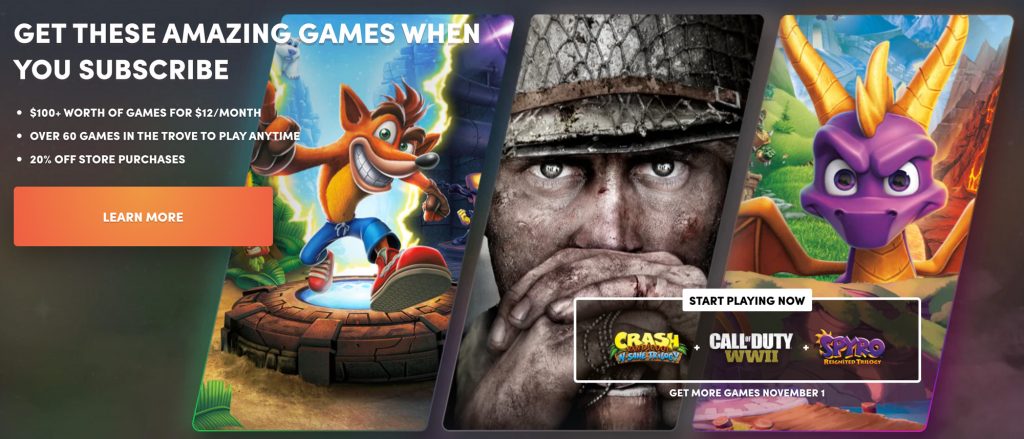 Humble says the total value of this month's bundle comes out at $140, and in the UK these three games bought separately on Steam comes to £114.97, so for that $12 – or around £10.15 for UK buyers – you are certainly getting your money's worth.
If you do want to hang around with the subscription, a set of 'mystery games' will also become available on November 1, which is the same date you need to be subscribed by to pick up this set of games.
Separately, Humble is also running a number of deals on EA titles, including Battlefield V for £23.99 and Star Wars Battlefront 2 for £5.99, so if you don't want to subscribe but still fancy picking up something new with a decent deal, you can check out those games over here.
KitGuru says: I've spent a fair bit of money at Humble Bundle over the years, but this month's deal is up there with the best I've seen. How many of you will be subscribing this month?