3DMark
3DMark is a multi-platform hardware benchmark designed to test varying resolutions and detail levels of 3D gaming performance. We run the Windows platform test and in particular the Fire Strike benchmark, which is indicative of high-end 1080p PC Gaming. We also test using the Time Spy benchmark which gives an indication of DirectX 12 performance.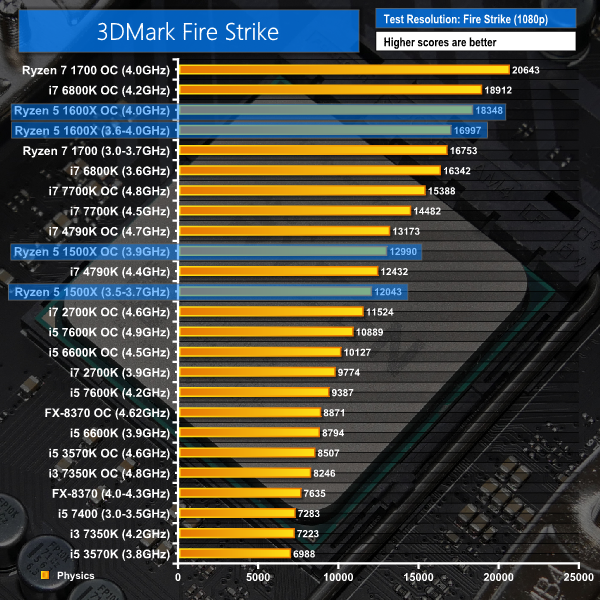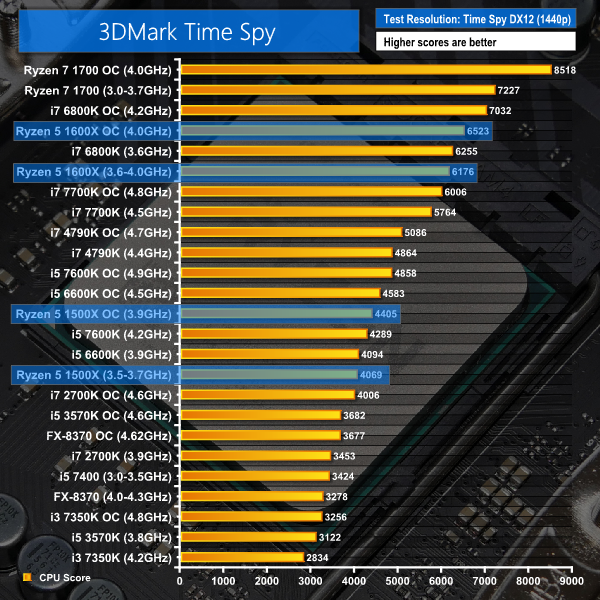 VRMark
The recently-released VRMark benchmark aims to score systems based on their VR performance potential by using rendering resolutions associated with VR devices of today and the future. We test using the Orange Room benchmark which uses a rendering resolution of 2264×1348 to analyse the capability of hardware with current devices such as the HTC Vive and Oculus Rift.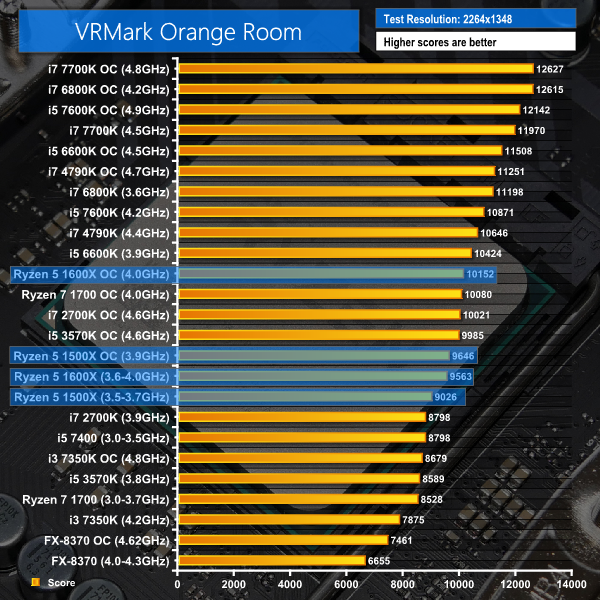 3DMark Fire Strike and Time Spy are further synthetic tests that reward the 1500X for its high thread count. Core i5 performance is beaten by the AMD chip in Fire Strike, while it takes an overclock to the i5-7600K for it to pass stock Ryzen 5 1500X numbers.
A frequency advantage is primarily what keeps the Ryzen 5 1500X ahead of Intel's Kaby Lake Core i5-7400 competitor when it comes to VRMark performance.