Back in early 2014, AMD was hit with a lawsuit accusing the company of overstating demand for its 'Llano' APUs. According to the complaint, AMD led investors to believe that these APUs were in high demand, even though supply issues were going on behind the scenes. The complaint gained class action status and now rather than going to trial, AMD has chosen to settle the lawsuit instead, agreeing to shell out $30 million.
The lawsuit claimed that AMD violated the Securities Exchange Act of 1934 by telling share buyers between April 4th 2011 and October 18th 2012 that there was "strong and pent up demand" for Llano APUs, which were the first to incorporate AMD's 'Fusion' design. This turned out not to be the case, as AMD took a $100 million hit after being left with more APUs than it could sell. The lawsuit alleges that the overestimated demand had artificially inflated share prices.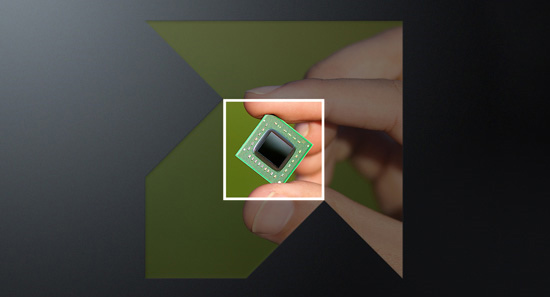 Now according to a joint notice of settlement filed at a California Federal Court, AMD and the plaintiffs have agreed to a $30 million statement. The law firm representing the plaintiffs, Labaton Sucharow, issued a statement on the matter:
"Labaton Sucharow LLP has reached a $29.5 million settlement, subject to court approval, in a case alleging semiconductor company, Advanced Micro Devices, Inc. (AMD or the company), made false and misleading statements and concealed material facts regarding the commercial success of its Llano APU computer processor."
"The case alleges that at the start of the class period in April 2011, the defendants told the market that the yield problems that had affected the Llano chip in 2010 were behind the company, and that Llano was shipping to customers in sufficient volume for a successful June 2011 launch. However, the plaintiffs claim that starting in at least early 2011, the company was having substantial yield issues with Llano and could not provide Llano to a significant part of its customer base—the distribution channel."
Since this case never went to trial, AMD has not been found legally guilty. An out of court settlement is not considered to be an admission of guilt by law. However, as we often see, court of law and the court of public opinion tend to differ on these matters.
KitGuru Says: A $30 million settlement is a big hit for AMD to take but is probably cheaper than going to trial and facing a potential loss in court. That said, this is an unlucky lawsuit to begin with, after all, it isn't particularly uncommon for companies to tout high demand and dress products up in the best possible light.