Update (30/08/17): Earlier this week, sources spoke out stating that Apple's iPhone launch event would be taking place on the 12th of September. Now, just a few days later, O2 has apparently confirmed to retail staff that the new iPhone will hit store shelves on the 22nd of September.
O2 have confirmed to staff members that iPhone 8 release date is 22nd September in stores. pic.twitter.com/n1dfWl2S66

— Benjamin Geskin (@VenyaGeskin1) August 30, 2017
Original Story: After more than a year of leaks and various rumours, Apple will finally make its next batch of iPhones official in a couple of weeks time. Not only will we be seeing an iPhone 7s but there will be a new third-tier iPhone, featuring a complete redesign, ranging from the display to the build materials.
According to sources speaking with WSJ this week, Apple will unveil its three new iPhones on the 12th of September. This date was previously reported as being likely as traditionally, Apple has announced its iPhones between the 6th and 12th of September.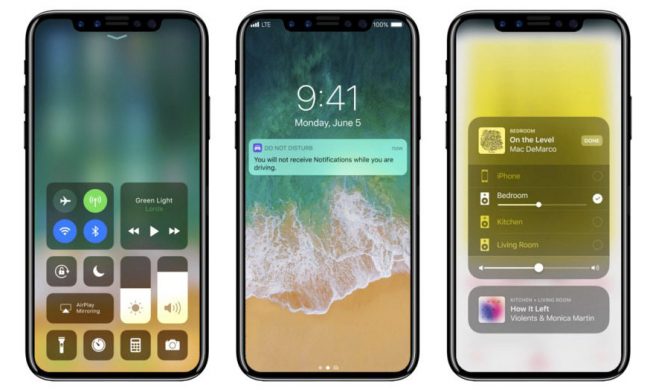 So far, we have heard that these new iPhones will bump up the storage options, with 64GB now coming as standard, with 256GB and 512GB options potentially following. There will be augmented reality-based camera features, as well as the ability to record at 4K in 60 frames per second. We are expecting the iPhone 7s to retain current iPhone 7 level prices but the iPhone 8/iPhone X will be different.
Just last week, a rumour came along claiming that Apple's OLED iPhone will feature a $999 price tag, making it Apple's most expensive phone and just slightly jumping over Samsung's Galaxy Note 8, which launched at $930.
Apple itself has yet to confirm that it is holding an event on the 12th of September but we should expect to see media invites go out fairly soon, particularly now that the news is out there.
KitGuru Says: I'm intrigued to see what Apple does with the iPhone lineup this year. I was thoroughly disinterested in the iPhone 7 largely because rumours seemed to point towards the iPhone 8 being the one to look out for. Now, that is all coming to a head.