Earlier this week, Samsung launched its most expensive smartphone ever, the Galaxy Note 8, which came in with a $930 starting price. It looks this may be the start of a new wave of ultra-expensive smartphones as Apple is also reportedly planning a higher price for one of its new iPhones, with reports claiming it will start at $999.
At the moment, it looks like Apple is planning three iPhones to launch this year. Two of them will be the standard iPhone 7s and iPhone 7s Plus, which will retain their current price points. Meanwhile, the new iPhone 8 or iPhone X depending on which rumours you believe, will start at a higher price point, which Apple will justify with design changes, such as the all-glass back and 'bezel-less' display. According to The New York Times, this bezel-free iPhone will sell for 'around $999'.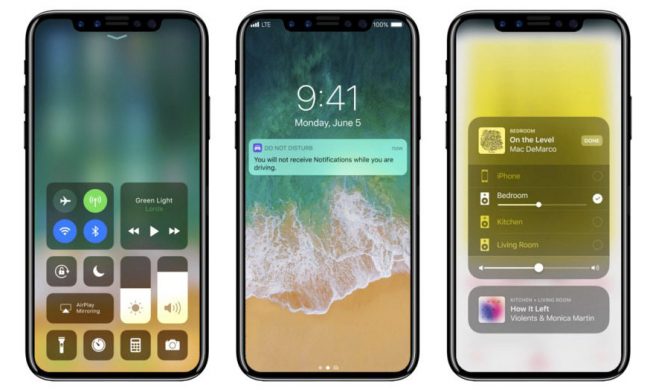 Aside from the higher $999 price point, the report also reiterates that this smartphone will feature wireless charging as well as facial recognition. This has been a sticking point for the iPhone 8/X as various leaks have shown that Touch ID has been removed. Initially, it was hoped that Apple would be able to integrate Touch ID into the display itself but manufacturing issues reportedly got in the way of that.
We don't know exactly when Apple will be announcing its next iPhone but the event will likely take place within the first two weeks of September.
KitGuru Says: While I am interested in seeing Apple's new 'bezel-free' iPhone, a $999 starting price is a big ask, particularly when you consider that MacBook Pros don't cost much more than that.