Over the last couple of weeks, we have seen plenty of motherboard makers pushing out BIOS updates to bring Raven Ridge APU support to all AM4 socket motherboards. Enabling support across X370, B350 and A320 boards is something that AMD has been pushing for in order to keep a cohesive ecosystem, but what if you picked up a motherboard with an older BIOS version to go with your shiny new APU? Well in that instance, you will find yourself stuck in a boot loop. Fortunately, AMD is offering those people a free pass with a boot kit, containing an older Bristol Ridge APU.
AMD has updated its support page for users currently unable to boot the latest Ryzen 2000-series APUs with Vega graphics. In order to get out of the boot loop, you will need to update your motherboard, but you won't be able to do that while the board is incompatible with your Raven Ridge APU, unless you happen to have a compatible processor handy. There are a few ways around this, firstly you could check with the retailer you purchased the motherboard from to see if they would be willing to update the BIOS for you, though some may charge for this. Alternatively, you can request a free boot kit by taking advantage of your AMD warranty.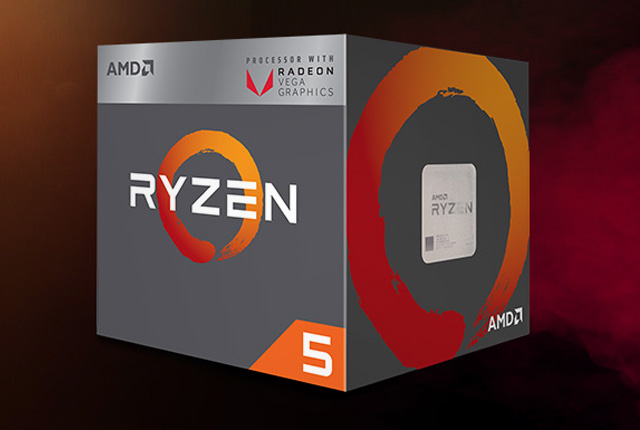 For the boot kit solution, AMD is supplying Raven Ridge buyers with an older Bristol Ridge A6 APU, which is a dual-core Bulldozer processor. This was confirmed by an Ars Technica forum user who sent in a boot kit request. Once you have it in hand, you just need to drop the processor in, boot up the system and update your BIOS before swapping it out for your Raven Ridge CPU.
There is a form to fill out and you will need to provide proof of purchase, which is all standard when claiming warranty services.
KitGuru Says: If you accidentally end up with a motherboard that has yet to receive the Raven Ridge BIOS update, then AMD's bootkit seems like a great solution. However, if you bought off the shelf, then it might be quicker to head back to the retailer and see if you can get the board updated in store. Have any of you picked up one of AMD's new Ryzen 2000 series APUs? Has it all been smooth sailing, or did you end up with an outdated board?