Today Intel is unveiling its latest innovation – PowerVia, a new power delivery method set to debut on the Intel 20A process node in 2024. This marks Intel as the first in the industry to implement backside power delivery on a product-like test chip. 
Speaking on PowerVia, Ben Sell, Intel VP of Technology Development said that "PowerVia is a major milestone" on the company's current five-year roadmap and is another stepping stone in the company's "path to achieving a trillion transistors in a package", which the company hopes to do by 2030.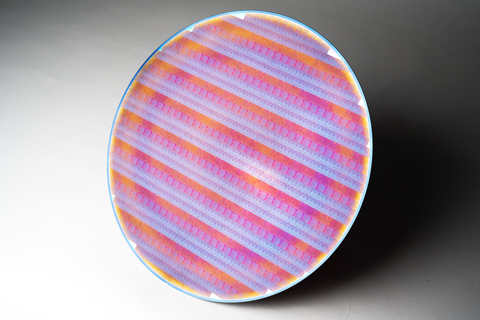 Image credit: Intel Corporation. 
With PowerVia, Intel gives chip designers a faster path to performance gains by removing interconnect bottlenecks. This is achieved by moving power routing to the backside of the wafer and will be implemented in the upcoming Intel 20A and 18A processors, allowing for more efficient use of resources. This will come in handy as Intel begins to develop denser, more powerful transistors to tackle growing computing needs.
Intel 20A and Intel 18A will introduce both PowerVia backside power technology and RibbonFET gate-all-around technology. As a completely new way of delivering power to the transistors, backside power implementation raised new challenges for thermals and debugging designs.
Intel engineers developed mitigation techniques to prevent the thermals from becoming an issue. The debug community also developed new techniques to ensure the new design structure could be appropriately de-bugged. As a result, the test implementation delivered solid yield and reliability metrics
We'll be hearing more about PowerVia in the months ahead. In 2024, we'll see the first product implementation of this and we'll get a closer look at what the benefits mean for real-world performance.
Discuss on our Facebook page, HERE.
KitGuru Says: Intel has been ramping up towards Intel 20A for quite some time and PoweVia will become an important part of chip development moving forward.