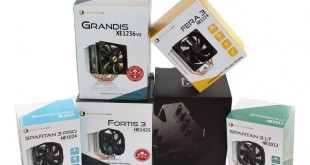 For this review today, SilentiumPC sent us 6 different air coolers from their product catalogue. We decided to put them head-to-head and see which cooler comes out on top in regards to performance and value for money. The coolers range greatly in terms of size and weight, while some have 2 heatpipes and a single 100mm fan compared with others that have 6 heatpipes and dual-120mm fans.
It is important to remember that as the coolers are so different, they will not all do the same job. This may sound obvious but the smallest cooler, the Spartan 3 LT, is not aimed at overclocking enthusiasts. In the same way, the dual-fan Grandis is not meant for those building a low-end Pentium-based machine, for example.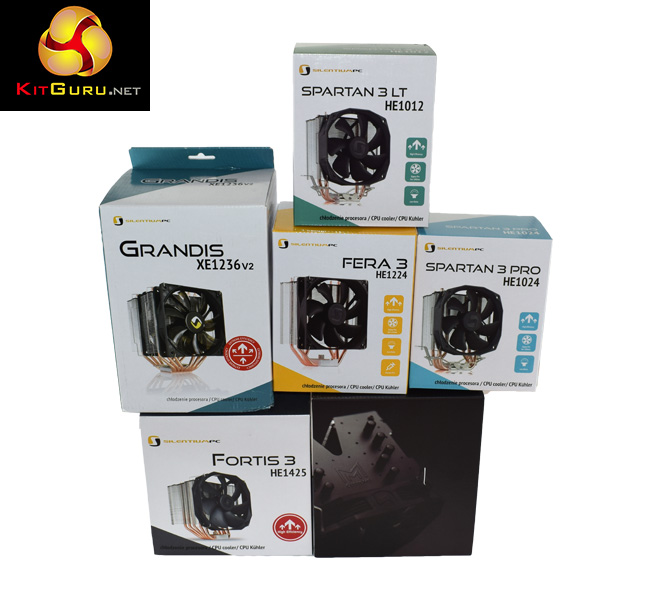 So, basics aside, what coolers have we got?
Spartan 3 LT HE1012
Spartan 3 Pro HE1024
Fera 3 HE1224
Fortis 3 HE1425
Fortis 3 HE1425 Malik Customs Edition
Grandis XE1236v2
Each cooler has its own dedicated page in this review, complete with specifications and pictures. At the end we will give a big picture overview of how all the coolers fared against each other.
Be sure to check out our sponsors store EKWB here