Advanced Micro Devices said this week that it would provide special discounts to owners of the GeForce GTX 970 graphics cards. It is not surprising that AMD is trying to capitalize on the scandal with incorrect specifications of the GTX 970. Unfortunately, AMD did not provide any exact details on the matter.
"Anyone returning their GTX970 and wanting a great deal on a Radeon with a full 4GB please let us know," said Roy Taylor, corporate vice president of global channel sales at AMD, in a Twitter post.
Earlier this week it was confirmed by Nvidia that it had incorrectly stated specifications of its GeForce GTX 970 graphics card. Due to architectural limitations of the GM204-200 graphics processing unit used on the graphics adapter, the graphics solution cannot use more than 3.5GB of onboard memory at full speed. As a result, in certain cases performance of the GeForce GTX 970 drops.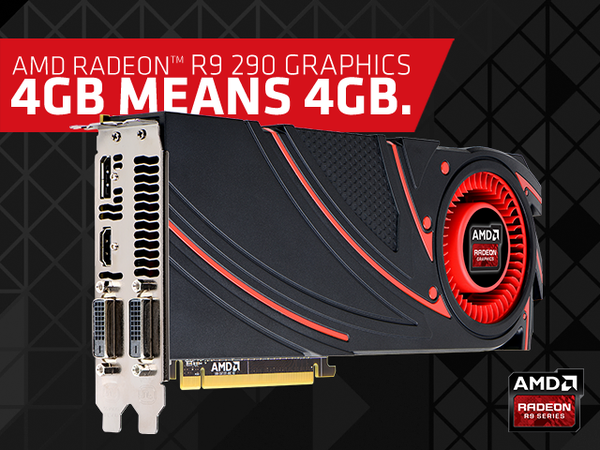 Many owners of Nvidia GeForce GTX 970-based graphics cards now want to return their adapters to stores because of incorrect specifications. Since Nvidia has not yet announced any plans to settle the dispute with angry GTX 970 owners, annoyed clients will naturally return their adapters to retailers and/or accept discounts on Radeon R9 290 or R9 290X graphics cards from AMD once it announces an appropriate campaign officially.
Nvidia did not comment on the news-story.
Discuss on our Facebook page, HERE.
KitGuru Says: It will be very interesting to learn what exactly AMD will offer to owners of Nvidia GeForce GTX 970 graphics cards.