Advanced Micro Devices on Thursday introduced its highly-anticipated AMD Radeon R9 Nano graphics card, which combines massive performance with relatively low power consumption and ultra-small form-factor. The new graphics card uses fully-fledged "Fiji" graphics processor and its peak compute performance even exceeds that of Nvidia Corp.'s GeForce GTX Titan X.
Small form-factor, unbeatable performance
The AMD Radeon R9 Nano is not a small brother to the flagship Radeon R9 Fury X, but a graphics card that offers nearly similar performance, which means that it is essentially a competitor. The miniature graphics adapter sports "Fiji" graphics processing unit with 4096 stream processors, 256 texture mapping units, 64 raster operations pipelines and 4096-bit interface for high-bandwidth memory operating at 1GHz. The board carries 4GB of HBM memory with 512GB/s bandwidth.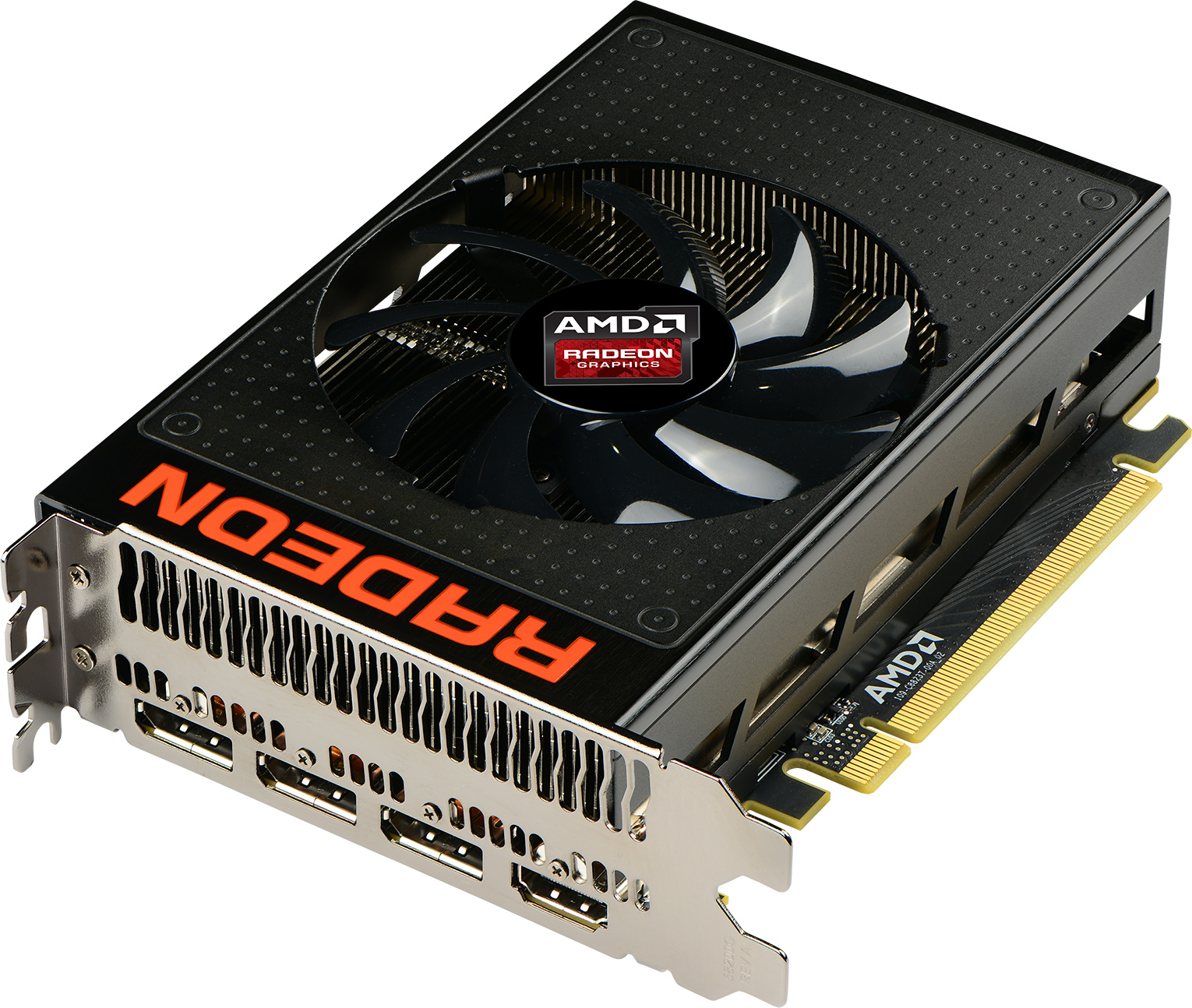 Compute performance of the AMD Radeon R9 Nano is 8.2TFLOPS, which just 5 per cent below that of the top-of-the-line Radeon R9 Fury X and which is considerably higher than compute performance of Nvidia's flagship offering, the GeForce GTX Titan X (6.2TFLOPS).
According to AMD, the Radeon R9 Nano is at least 30 per cent faster than any mini-ITX graphics card available today (i.e., Nvidia GeForce GTX 970) in various games in ultra-high-definition 4K (3840*2160) resolution. Thanks to ultimate compute performance of the novelty, that difference will only increase over time as games take advantage of compute capabilities of GPUs.

AMD's "Fiji" graphics processing unit based on the GCN 1.2 architecture fully supports all modern technologies and application programming interfaces, including DirectX 12, OpenGL 4.5, OpenCL 2.1, Vulkan, Mantle, FreeSync and other.
"With the Radeon R9 Nano graphics card, AMD is enabling 4K class gaming in your living room in an exceptionally quiet, ultra-small design built to excel in today's games and on the latest APIs like DirectX 12 and Vulkan," said Matt Skynner, corporate vice president and general manager of product, computing and graphics business unit at AMD. "There simply is nothing else like it."
State-of-the-art design
The miniature AMD Radeon R9 Nano uses 6" printed circuit board specially developed for high-end graphics cards. The card will fit into any mini-ITX system that is compatible with dual-slot graphics adapters.
The board features 4+1-phase voltage regulator module based on high-end solid-state chokes as well as International Rectifier's IR3564B dual-output digital multi-phase controller used on advanced mainboards. The VRM is extremely sophisticated and features additional chokes to stabilize and clean power in a bid to ensure stable operation in rather extreme conditions. The card has one 8-pin auxiliary PCI Express power connector.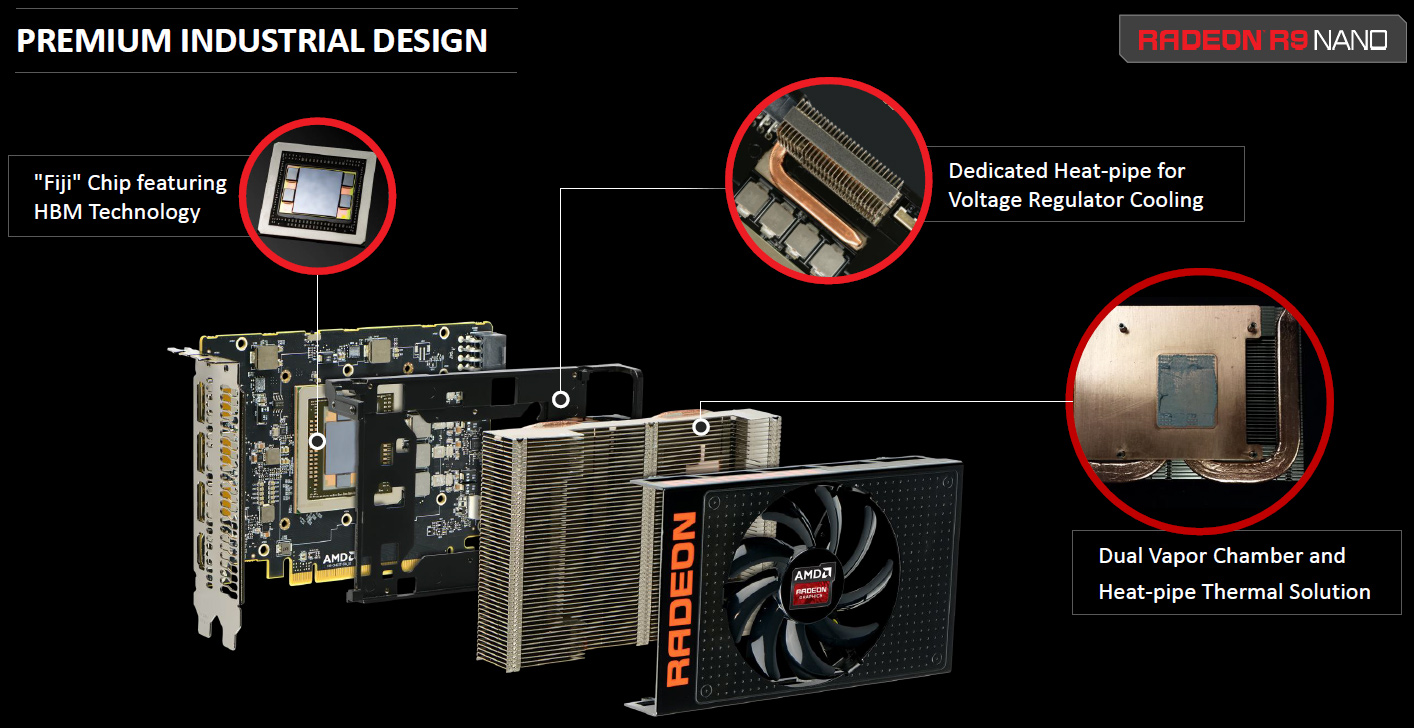 Too cool-down the card, which can dissipate up to 175W of power, AMD developed a special cooling system featuring one vapour chamber, numerous heat-pipe, an aluminum radiator and a 90mm fan that can exhaust heat in multiple directions. The cooler looks similarly to the one used on the Radeon R9 Fury X and features brushed aluminium finishes and multiple metal parts in order to ensure minimal vibration. The fan reportedly produces 42dBa of noise.
The graphics adapter features three DisplayPort 1.2a outputs as well as one HDMI 1.4 connector.
Price and availability
AMD's partners will begin to sell the Radeon R9 Nano graphics boards under their own brands starting from the 10th of September. The manufacturer suggested retail price of the Radeon R9 Nano will be similar to that of the Radeon R9 Fury X: $649 in the U.S., £509 in the U.K. and €629 in Eurozone.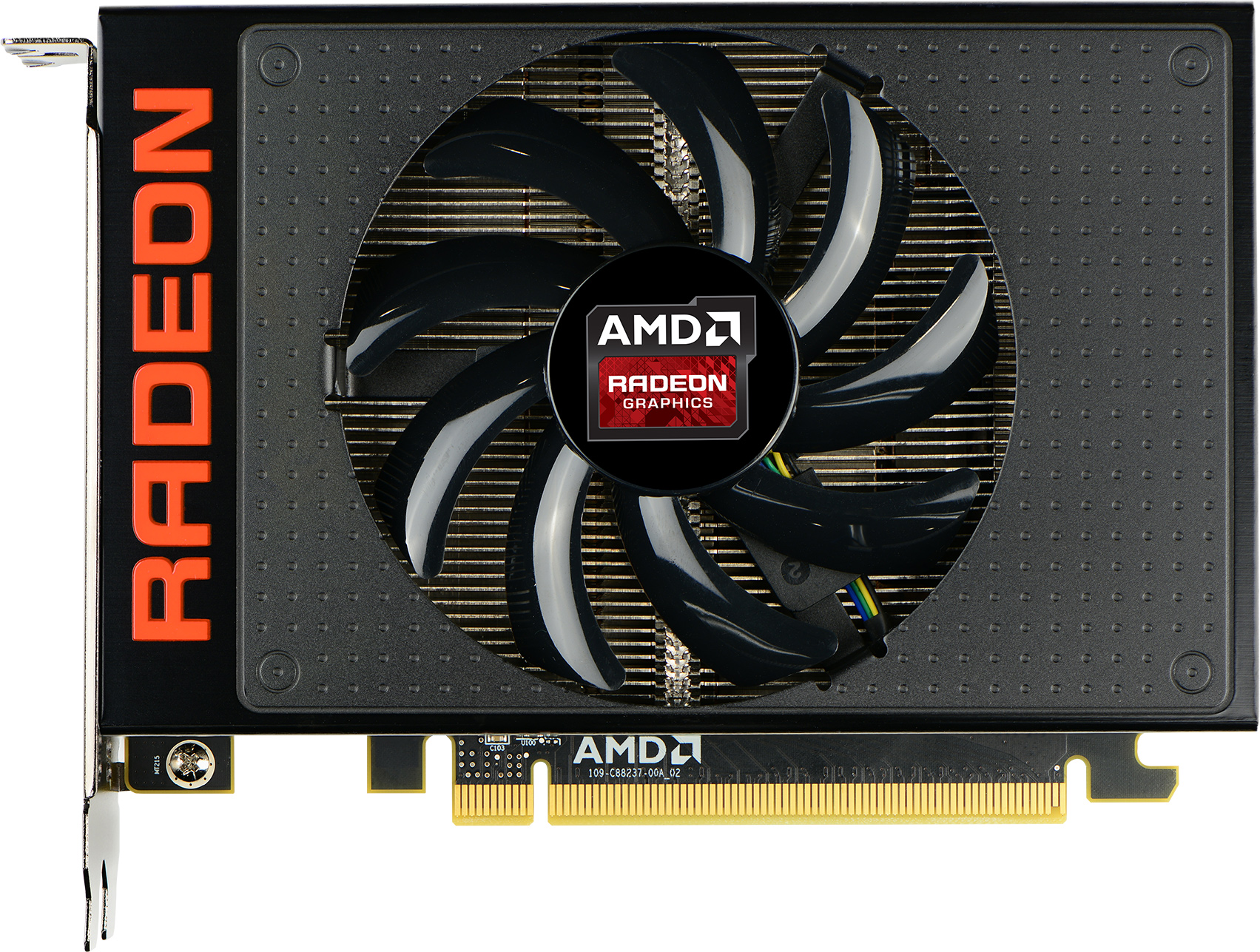 In the first three months of availability, all AMD Radeon R9 Nano will be manufactured by a contract maker under supervision of Advanced Micro Devices and then sold to partners. Three months from now select AIB suppliers may release their own mini-ITX graphics cards based on the "Fiji" graphics processing units similar to AMD's Radeon R9 Nano.
Discuss on our Facebook page, HERE.
KitGuru Says: Small form-factor, limited power consumption, extreme compute performance and great performance in games make AMD's Radeon R9 Nano a very attractive product. Its MSRP is rather high, but its competitors – AMD Radeon R9 Fury X and Nvidia GeForce GTX 980 Ti – consume more power and are larger. Therefore, if you are building a mini-ITX PC to play video games in 4K UHD resolution, you really don't have a lot of choice here.