Even though Nvidia Corp. introduced its Tegra 4i system-on-chip with integrated baseband capabilities more than a year ago, the first devices based on the SoC will be announced sometimes this April, according to the company. Perhaps, some of the upcoming products will be demonstrated later this month at the Mobile World Congress 2014 trade-show, but will hardly reach the market this month.
"We have mentioned earlier that late Q1 or early Q2 is when we expect deices [based on Nvidia Tegra 4i] to be announced and I am looking forward to that and it is still on track," said Chris Evenden, the head of investor relations at Nvidia.
Nvidia's fiscal year 2015 (FY2015) began on the 27th of January, 2014; the first quarter of FY2015 will end in late April, 2014. Therefore, in case by "late Q1" Nvidia meant the final month of its first fiscal quarter, then April is the time when hardware makers start to unveil their products based on the Tegra 4i system-on-chip.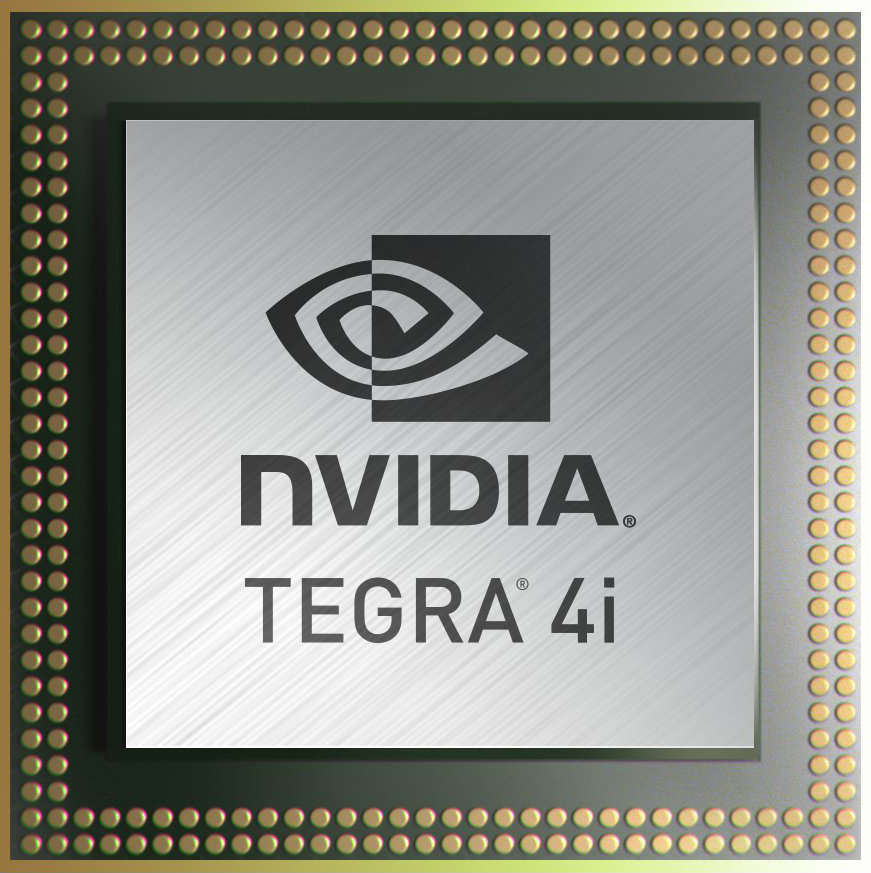 Nvidia Tegra 4i is Nvidia's first application processor with built-in baseband capabilities. The chip integrates four ARM Cortex-A9/r4 cores with up to 2.30GHz clock-rate, a low-power ARM Cortex-A9 core that does background tasks when the device is in the idle mode, ultra-low-power GeForce graphics engine with 60 stream processors, LPDDR3 memory controller, software Icera i500 LTE baseband modem (GSM, HSPA+, TD-HSPA, 4G/LTE), an advanced video and image processors as well as Chimera special-purpose  HDR photography processor.
In order to sell smartphones with a certain modem, the latter needs to be certified with operators for voice and data transmission. Certification of the Icera i500 modem with AT&T and Vodafone took many months, which is why there are no smartphones based on the Tegra 4 (except Xiami M3 that is available in China) and Tegra 4i today. Fortunately, the i500 was successfully certified by two leading carriers and smartphone vendors may start to roll-out their products.
Lukewarm reception of Tegra 4 (four ARM Cortex-A15 cores with one low-power core, ULP GeForce with 72 stream processors, LPDDR3 memory controller, no baseband capabilities) by smartphone and tablet manufacturers, delays with certification of Icera i500 modem and inability to ship Tegra 4i in volumes are the main reasons why Nvidia Tegra business unit did not perform really well last year. The group's revenue contracted by 48 per cent to $397.9 million during fiscal 2014, down from $764.5 million in fiscal 2013.
"The Tegra Processor business decreased by $366 million due to decreases in our Tegra 3 line of smartphones and Android and Surface tablets," said Colette Kress, chief financial officer of Nvidia, in her commentary on financial results. "These declines were partially offset by strength of our growing line of products for Tegra 4 smartphones, tablets, and other devices as well as infotainment systems for automobiles."
Nvidia admits that transition from Tegra 3 to Tegra 4 was not a success. The latter could not win as many high-volume designs as the former, whereas demand for the former dropped in 2013. The question now is whether Tegra 4i (due in late Q1 FY2015) and Tegra K1 with four ARM Cortex-A15 cores and Kepler graphics (due in late 1H FY2015) can actually recapture the lost market share. Only time will tell.
KitGuru Says: While we should wait for the MWC trade-show and see what kind of SoCs the next-gen smartphones use, it does not seem like the Tegra 4i will be a breakthrough for Nvida. Essentially, the chip is a Tegra 3 on steroids with integrated baseband. Meanwhile, the times of Cortex-A9 and Tegra 3 seem to be over…