MicroStar International this year celebrates shipment of its 100 millionth graphics card based on Nvidia Corp.'s GeForce graphics processing unit. It took MSI over 14 years to ship 100 million GeForce graphics adapters and today the company is among the leading producers of such graphics cards with a number of industry's firsts.
To commemorate shipment of its 100 millionth GeForce, MSI held a party during the Computex 2015 trade-show at the Grand Victoria Hotel in Taipei, Taiwan. During the event, MSI introduced a number of new products, but one slide generated more applause from the assembled audience than any other, and that was the one that declares that MSI has just passed the "One hundred million Nvidia graphics cards launched."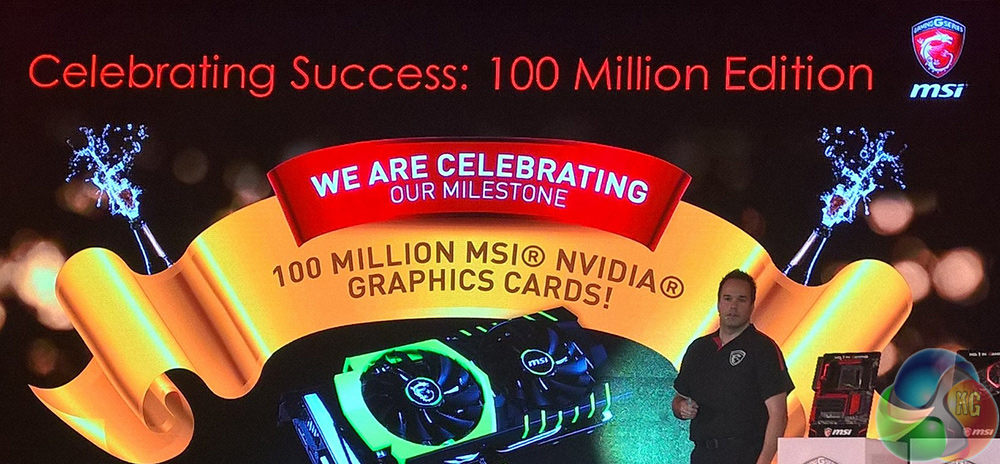 MSI has always been one of Nvidia's key partners. Back in the nineties, the company sold Nvidia Riva-series graphics cards and started to sell GeForce-powered add-in-boards in 1999, right after the graphics chip designer introduced its GeForce 256 GPU. 100 million units shipped is clearly an achievement. For example, according to estimates of VGChartz, total life-to-date sales of all three generations of Xbox game consoles by Microsoft Corp. are about 122 million units.
Throughout the years, MSI introduced a number of innovations that by now have become the standard in the industry. For example, MSI was among the first makers of graphics cards to design advanced cooling systems with heat-pipes, it was also among the first suppliers to offer factory-overclocked graphics boards and so on.
In addition to Nvidia GeForce-based graphics cards, MSI also manufactures and sells laptops and all-in-one PCs featuring GeForce graphics processing units.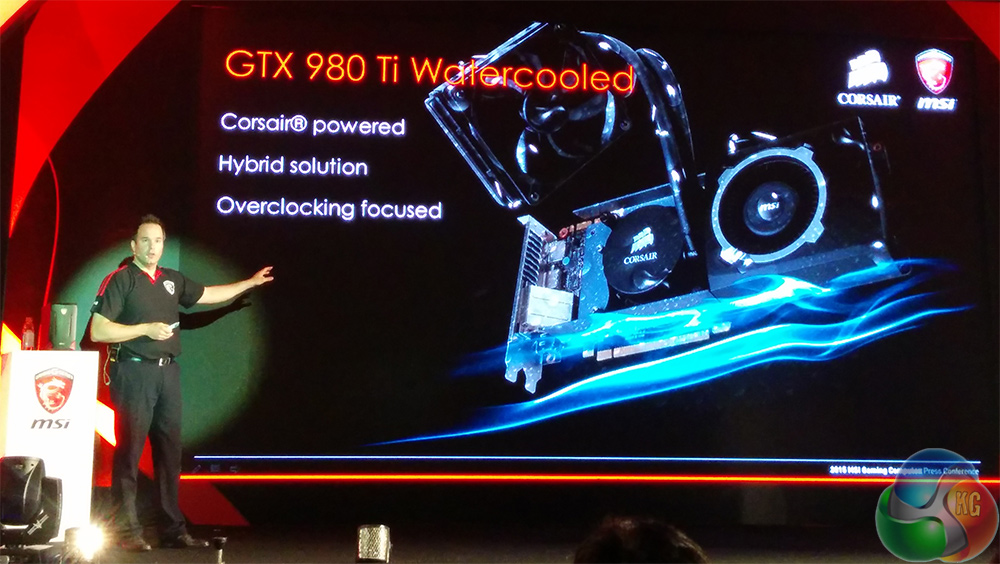 To celebrate, MSI have got together with Corsair to create a liquid cooled GeForce GTX 980 Ti, which could launch as soon as August. It is a serious looking piece of kit and MSI seems sure that it will be the fastest "out of the box" GeForce GTX 980 Ti experience.
Discuss on our Facebook page, HERE.
KitGuru Says: Selling a hundred million of any product is pretty impressive. Can't wait to get the new MSI Gaming Series products into the KitGuru Labs.