Specifications and capabilities of AMD's upcoming Radeon R9 Nano graphics card have been largely known for quite some time now. The new graphics adapter will be the highest-performing mini-ITX add-in board ever built and will be among the fastest graphics cards available today. According to a new leak, the product will not be too expensive.
AMD's partners will start to sell the Radeon R9 Nano graphics card on the 10th of September, 2015. The manufacturer suggested retail price of the Radeon R9 Nano will be similar to that of the Radeon R9 Fury X: $649 in the U.S., £509 in the U.K. and €629 in Eurozone, according to WccfTech, which cites AMD's documents and sources close to the company.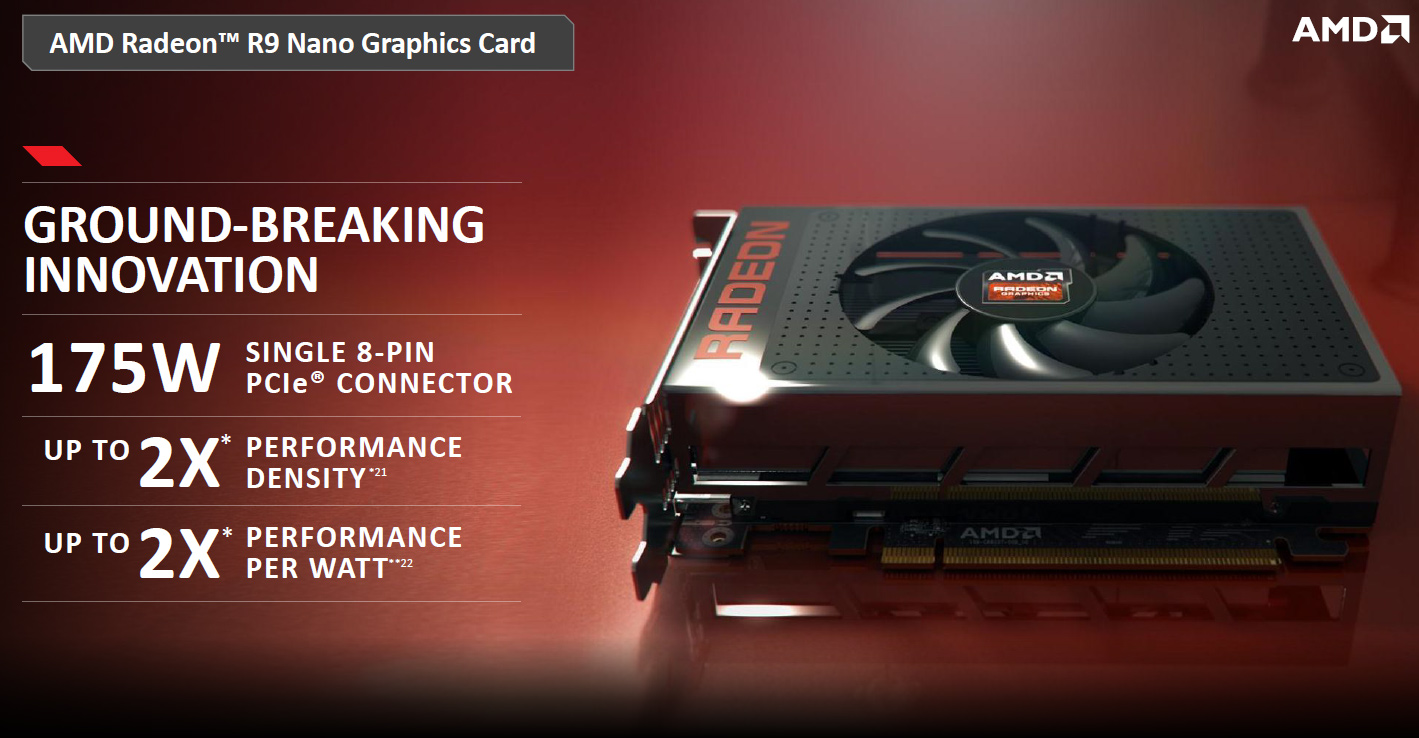 The AMD Radeon R9 Nano will be built by a contract manufacturer under supervision of Advanced Micro Devices and sold to partners as card, not as a graphics processing unit. Only three months later some manufacturers of graphics boards may be granted rights to build their own Radeon R9 Nano graphics adapters.
The AMD Radeon R9 Nano graphics card for mini-ITX personal computers is powered by AMD's "Fiji" graphics processing unit with 4096 stream processors, 256 texture mapping units, 64 raster operations pipelines and 4096-bit memory interface. The Radeon R9 Nano will have compute performance of around 8.2TFLOPS, which is only 5 per cent below that of the Radeon R9 Fury X. Just like the flagship graphics solution from AMD, the miniature graphics adapter carries 4GB of HBM [high-bandwidth memory] operating at 1000MHz.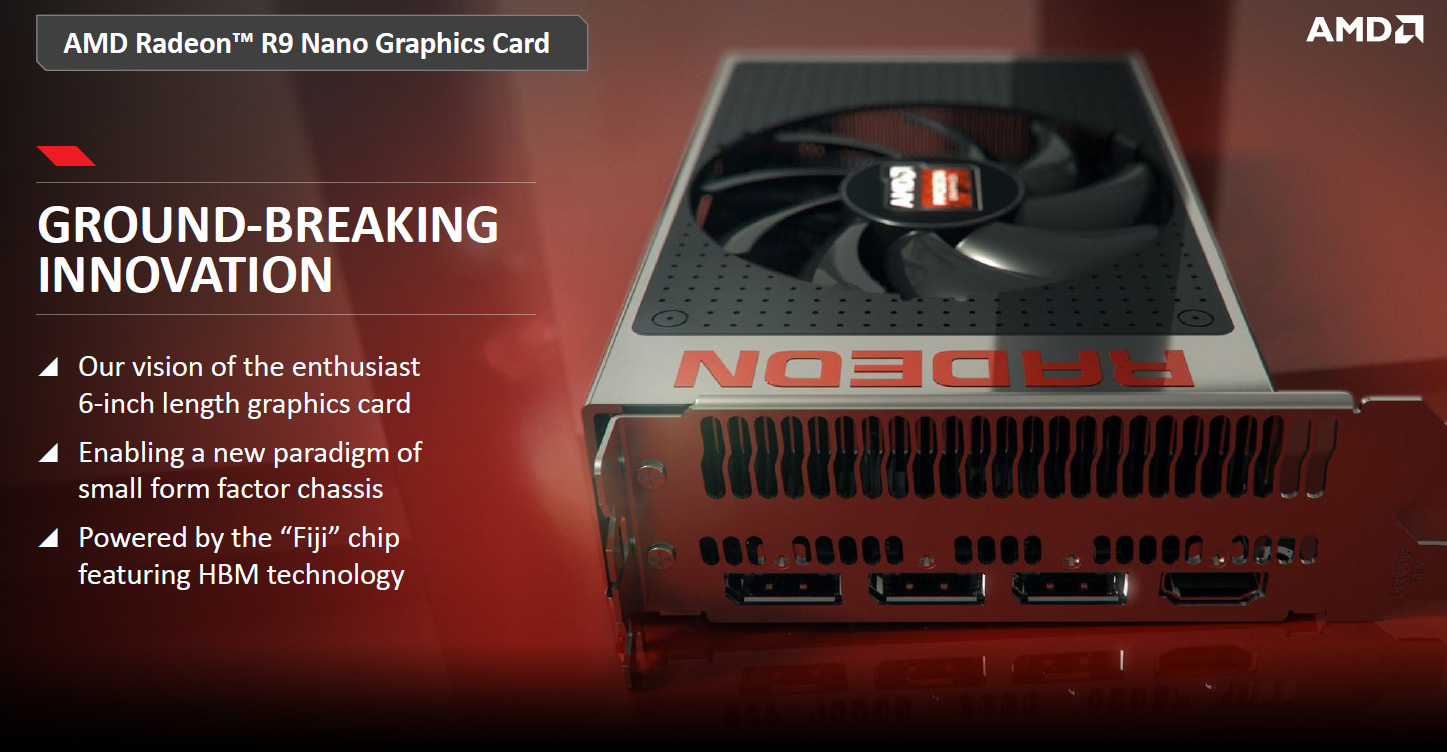 The AMD Radeon R9 Nano will be the fastest graphics adapter for small form-factor systems ever designed. Its performance will be comparable to that of AMD's Radeon R9 Fury X and Nvidia's GeForce GTX 980 Ti. It is unlikely that the Radeon R9 Nano will get a strong rival in its category any time soon.
Discuss on our Facebook page, HERE.
KitGuru Says: Keeping in mind that the AMD Radeon R9 Nano graphics card is unique, its $649/£509 price tag does not seem to be excessive. What remains to be seen is whether AMD will be able to satisfy demand for the miniature graphics adapter. In fact, it is easier to build the flagship AMD Radeon R9 Fury X than the Radeon R9 Nano. For the for former, AMD needs to get one "Fiji" chip with 4096 stream processors, but for the latter the company needs a GPU with 4096 SPs, low power consumption and low heat dissipation, a combination that may be hard to find.