We take our noise measurements with the sound meter positioned 1 foot from the graphics card. I measured the sound floor to be 34 dBA, thus anything above this level can be attributed to the graphics cards. The power supply is passive for the entire power output range we tested all graphics cards in, while all CPU and system fans were disabled.
A reading under load comes from running the 3DMark Fire Strike Ultra stress test 20 times. An idle reading comes after leaving the system on the Windows desktop for 30 minutes.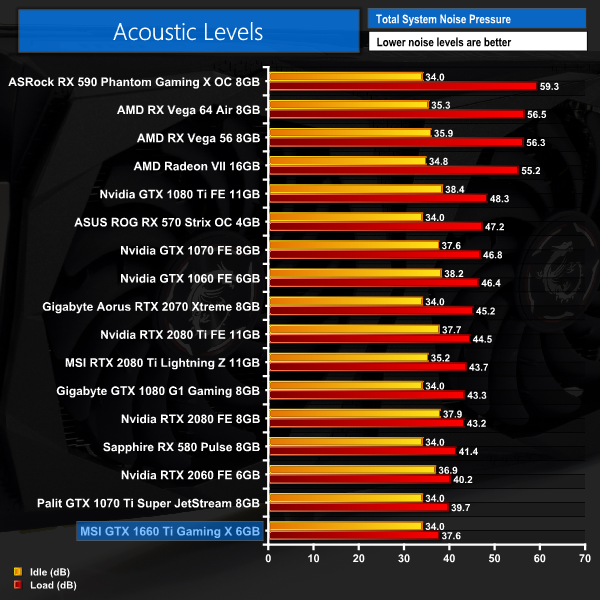 Despite being the coolest-running card on test today, MSI's GTX 1660 Ti is also the quietest – and by a decent margin, too. This is mightily impressive, as even under full load it is really very hard to tell that the fans are actually spinning. Bear in mind this is with the card on an open test bench, so once this card is installed in a case I think it is almost certain you just would not be able to hear it at all.
Be sure to check out our sponsors store EKWB here