For our temperature testing, we measure the peak GPU core temperature under load, as well as the GPU temperature with the card idling on the desktop. A reading under load comes from running the 3DMark Fire Strike Ultra stress test 20 times. An idle reading comes after leaving the system on the Windows desktop for 30 minutes.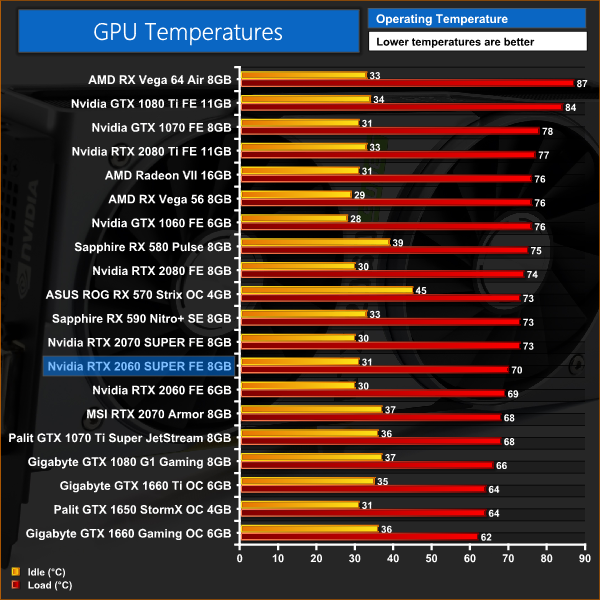 Thermal performance from the Founders Edition card is excellent, with a peak temperature of just 70C. This is 1C hotter than the RTX 2060, which uses the same cooler, but obviously 2060 SUPER has more cores to cool so the result makes sense. Even so, it's still a fantastic result and it will be interesting to see what partner cards can do to reduce temperatures even further.

Our thermal imaging camera shows similarly impressive results, with a peak temperature of 63.3C on the card itself. The backplate is also doing a good job at spreading the heat produced from the rear of the PCB, with a 55C hotspot just to the side of the RTX logo.