For our temperature testing, we measure the peak memory temperature under load. A reading under load comes from running Cyberpunk 2077 for 30 minutes.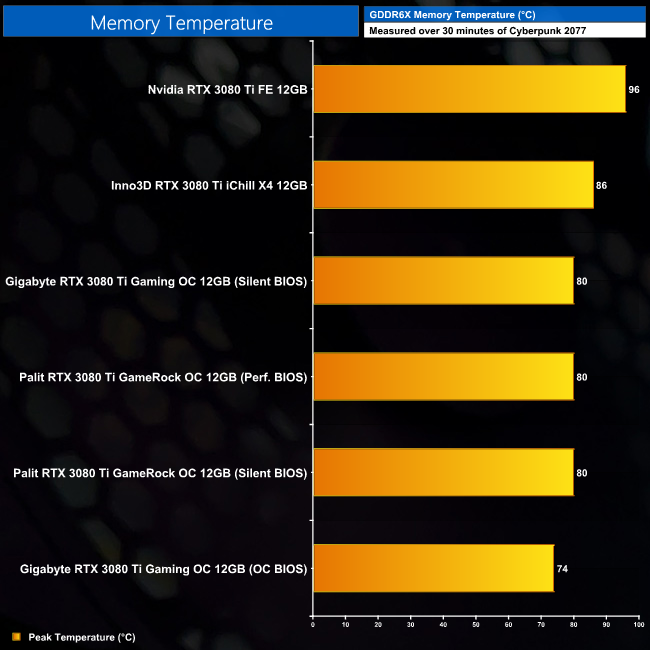 The first thing to note here is that Nvidia's Founders Edition still has some trouble with cooling the GDDR6X memory. It's not absolutely clear what TJMax is for Micron's GDDR6X, with 95C/105C listed for the memory case temperature, it's been speculated TJMax could be up to 120C.
Either way, the Founders Edition saw the highest memory temperature by a fair distance, with the iChill X4 hitting 86C. At the bottom, the Gaming OC's result of 74C is the coolest by a 6C margin.
Update 20/07/21: Inno3D have been in touch and sent us a second iChill X4 to test – but memory temperatures remained at 86C.
Be sure to check out our sponsors store EKWB here