For our manual overclocking, we had more success with the Red Devil than the reference 6800 XT. We maxed out both the power limit slider and the memory frequency, while setting a minimum GPU frequency of 2450MHz and a maximum frequency of 2600MHz. In practice, this resulted in the GPU running between 2450 and 2550MHz.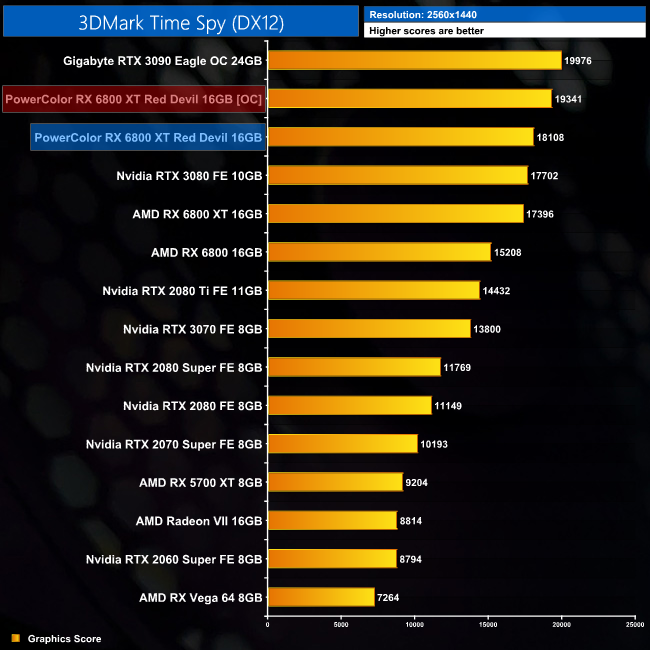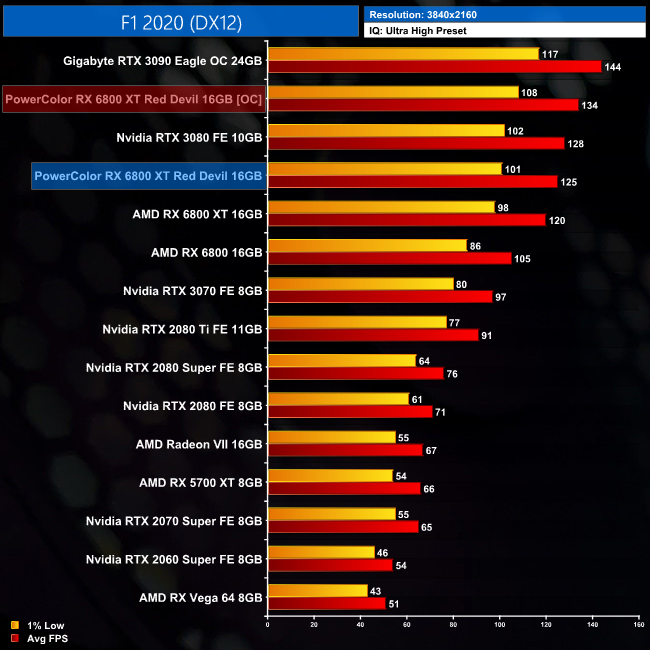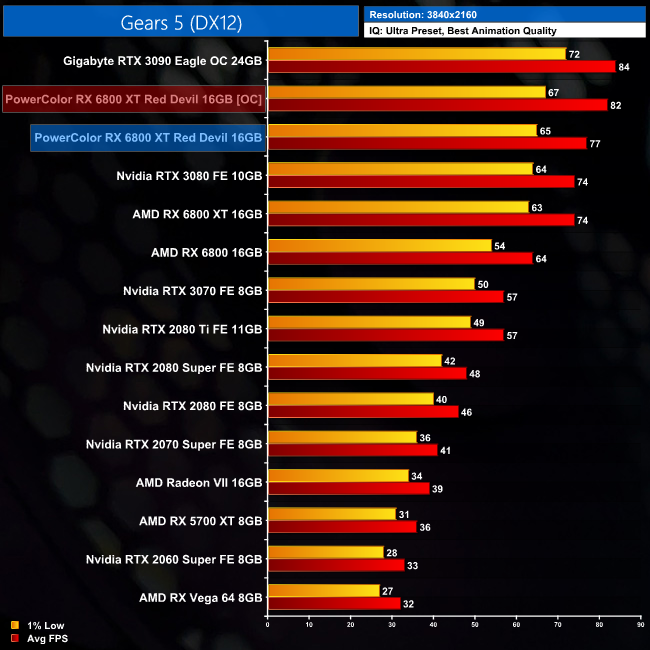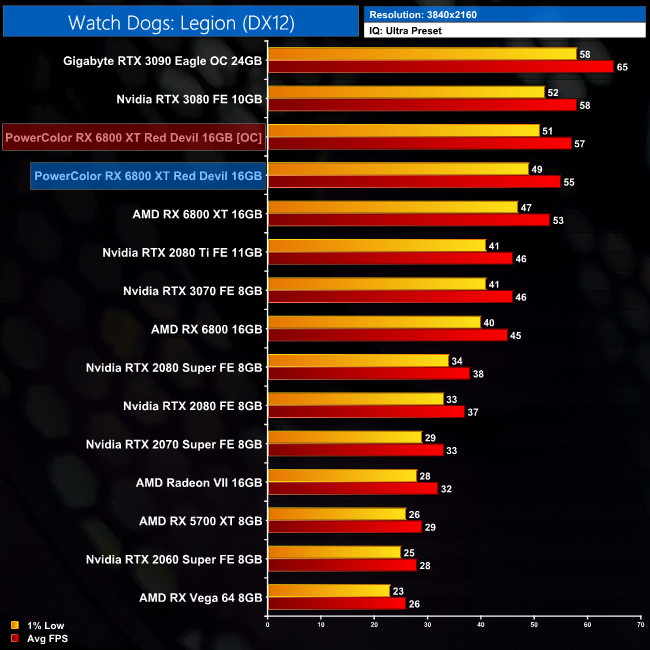 Gains from this overclock varied slightly – up to 7% in F1 2020, but just 3% in Watch Dogs: Legion. Compared to the stock-clocked reference 6800 XT, though, the gains came in between 9-11%.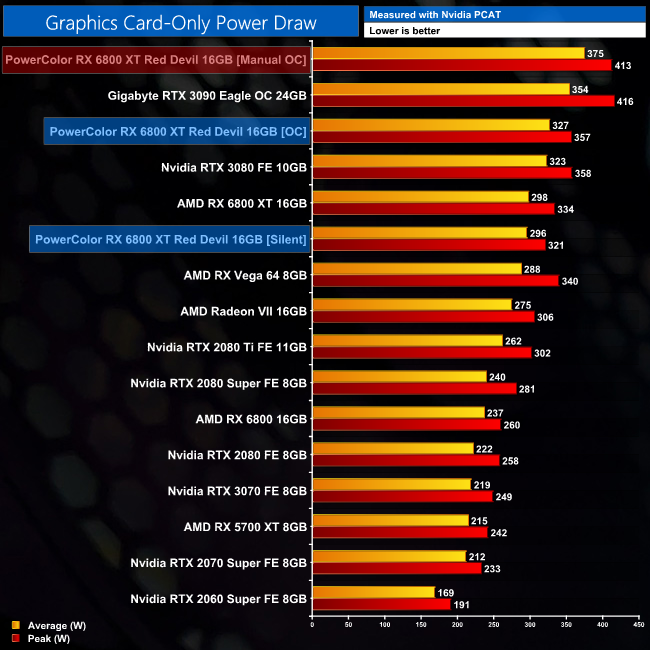 Power draw also rose by 15%, up to an average of 375W under load.
Be sure to check out our sponsors store EKWB here