After getting our first look at AMD's new RX 6600 XT GPU yesterday, today we have followed that up with a review of the Sapphire RX 6600 XT Pulse.
Having put this card through its paces, it is certainly an impressive custom card from one of AMD's biggest partners. I think it's important to stress this card isn't trying to do anything flashy, but it's designed to do the basics and do them very well indeed.
We can see that by looking at the thermal and acoustic results – the GPU peaked at 72C, while maintaining a fan speed of just over 1200rpm, which is slow enough to make this one of the quietest graphics cards we have ever tested. No, it can't quite compete with the Gigabyte Gaming OC Pro in terms of noise-normalised thermals, but the Pulse acquits itself well considering it is the smaller card, with three fewer heatpipes.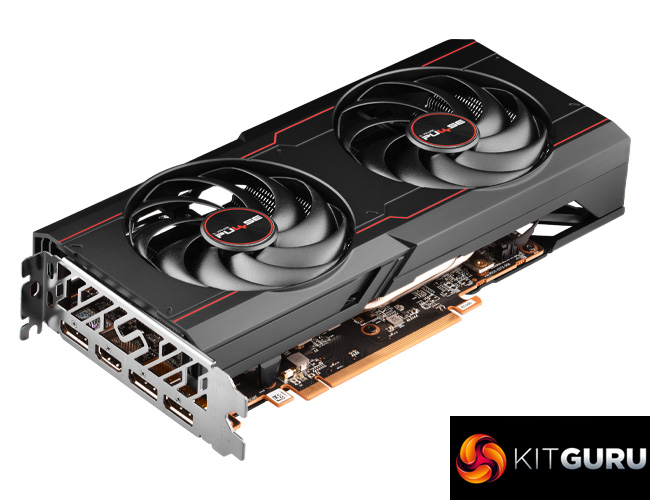 In terms of gaming performance, it won't surprise you to learn that there is basically no difference between the Pulse and the Gaming Pro OC. At most, we saw just a 1.7FPS differential between these two cards, due to both cards delivering almost identical operating clock speeds.
Our Pulse sample did overclock slightly better though, with the GPU proving stable at over 2900MHz – not bad at all! That brought gains of between 9-11% compared to our stock testing, though power draw did also increase by 19%.
Overall, the Sapphire RX 6600 XT Pulse is a very solid card, designed to offer a 'no frills' experience, and it is safe to say Sapphire has achieved that aim. The company does have a Nitro+ 6600 XT if you like a few extra features including ARGB lighting, dual-BIOS and extra on-board fan headers. Those cards are great when you're already spending significant sums of money on the likes of a RX 6800 XT or 6900 XT, but a for a product in this market segment, I think Pulse makes more sense.
Sapphire has also done well to keep the price as close to AMD's MSRP as possible, with the Pulse's SEP set at $399, so it comes with just a $20 premium. Still, we do have to discuss the elephant in the room which is the RTX 3060 Ti – also at an MSRP of $399, as we discussed in yesterday's review, it is a better all-round product than the 6600 XT.
That means the Pulse is worth considering and it would serve you very well if 3060 Tis are unavailable or priced significantly higher than 6600 XTs. If both are available and priced similarly, as good as the Pulse is, you would have to say getting a 3060 Ti instead just makes the most sense.

We found the Sapphire RX 6600 XT Pulse listed on Overclockers UK HERE.
Pros
Good looking, stealthy design.
Solid cooling performance.
Extremely quiet under load.
As fast as the Gaming OC Pro.
Our sample overclocked well.
'Back to basics' design makes sense at this price point.
Cons
RTX 3060 Ti is a better buy than the RX 6600 XT overall.
Complete lack of RGB lighting may deter some users.
KitGuru says: It's a fantastic graphics card, just let down by AMD's pricing strategy for the 6600 XT GPU.
Be sure to check out our sponsors store EKWB here