Just ahead of Computex, a lot of companies are giving sneak peaks of what they will be showing off during the week. Zotac is no different as the company has unveiled two GTX 1080 Ti cards, claiming that these are the two smallest GTX 1080 Ti cards in the world.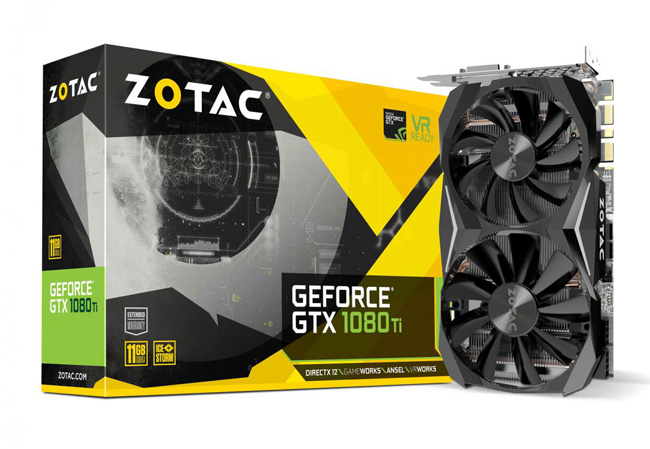 Coming in at 8.3-inches long, or around 21cm, these cards should be able to fit in pretty much any small form-factor or ITX case on the market. What's more, Zotac is actually offering these mini cards in two different packages.
First up we have the standard GTX 1080 Ti Mini which uses a dual-fan cooling solution. Apart from its size, this card is pretty conventional, though it should still pack quite a punch.
However, Zotac will also be offering an ArcticStorm Mini card which actually comes with a full waterblock installed. This would obviously be perfect for anyone planning a custom loop in a space-constrained case.
While we are as yet unclear on pricing or clockspeeds, we do know that both cards feature dual 8-pin PCIe power connectors. Other than that, we can expect to see the same 3584 CUDA Cores and 11GB of 11Gbps GDDR5X VRAM we would find with any other GTX 1080 Ti.
KitGuru says: Zotac is developing a habit of releasing small-yet-powerful graphics cards, and these GTX 1080 Ti cards are certainly unique. Would any readers consider getting such a small card, or is just a gimmick?