In our noise level tests we switched off all other fans in our system, ensuring we just took into account the noise generated by the cooler fans themselves.  These tests were run with the GPU at full load in Furmark.
We measured the noise level with a Digital Noise Level meter at a distance of 1 m from the front of the system.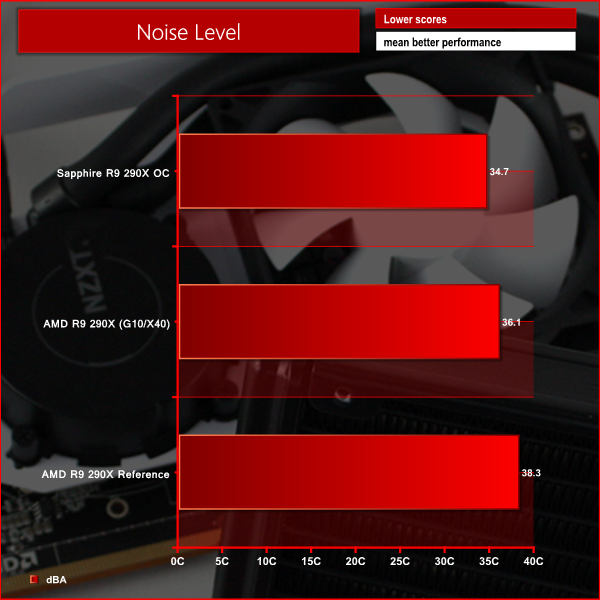 Here we can see that the Sapphire model is actually the quietest in the comparison, however the Kraken 10 and X40 combination comes in fairly closely behind.  It is worth bearing in mind that you can set up different fan profiles with the Kraken X40 to reduce this further.