AMD has announced a new embedded GPU for the casino gaming industry, which enables gaming machine manufacturers to create beautiful and immersive graphics in the latest casino gaming platforms.
Modern casino gaming platforms are adopting the same high-quality motion graphics as seen in consumer-based gaming devices. The AMD Ryzen Embedded V1000 SoC brings CPU and GPU technology together in one package to provide the capability and support up to four 4K displays in one system, which is enough to drive any gaming system and provide greater power efficiency.
"The AMD Ryzen Embedded R1000 SoC is a power-efficient option while providing up to 4X better CPU and graphics performance per dollar than the competition", according to a recent announcement. "AMD also offers embedded GPUs to enable stunning, immersive visual experiences while supporting efficient thermal design power (TDP) profiles".
AMD has three discrete GPU classes on offer to customers with the AMD Embedded Radeon ultra-high-performance embedded GPUs, the AMD Embedded Radeon high-performance embedded GPUs and the AMD Embedded Radeon power-efficient embedded GPUs. All three classes offer a wide range of performance and power consumption.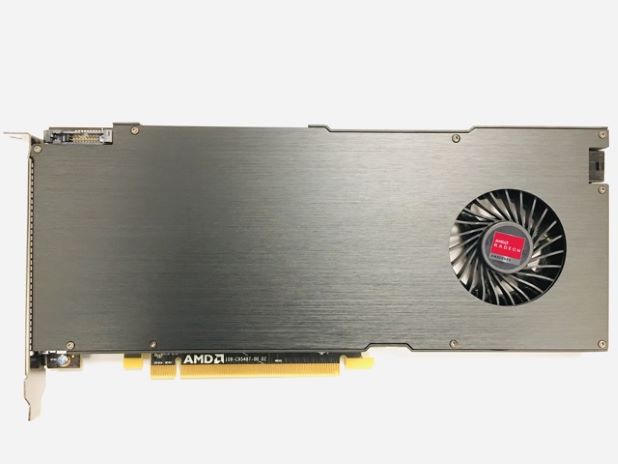 With the launch of two new AMD Embedded Radeon GPUs, the E9560 and the E9390, customers will be provided with more choice, high-performance and better power efficiency. Both these new cards will support the PCIe form factor and include 8 GB GDDR5 memory to support 4k high-speed video, 3D visualisations and compute-intensive graphics for the casino gaming industry.
The E9560 is claimed to offer 11% more performance over existing E9550 units, with a TDP of 130W or less and up to 5.7 theoretical TFLOPS of performance. Customers looking for better power efficiency could opt for the E9390 with a TDP of 75 W or less and providing up to 3.9 TFLOPS of performance.
AMD will be showcasing the new embedded solutions at the G2E 2019 Casino gaming convention in Las Vegas, along with other casino gaming products Advantech, Axiomtech, iBase Gaming, IGT, Scientific Games, Sapphire and TUL.
KitGuru says: Not only does AMD provide graphics for consumer-based desktop and mobile systems, they also provide powerful GPUs in casino gaming machines too.