Just last week, rumours of AMD releasing a new RX 590 graphics cards SKU were circulating around the industry after a Chinese retail outlet spilt the beans early with sales pages going live ahead of schedule. At the time there was some confusion whether this would be a worldwide release or limited to the Chinese market.
AMD's official Chinese website has now listed full details and specifications of the Radeon RX 590 GME graphics SKU that confirms the previous rumours and suggests this line of RX 590 cards will be available only in China. One piece of information that is still missing from the specification is which GPU core the RX 590 GME is built around.
 Prior to the release, there was speculation whether the RX 590 GME would be equipped with the Polaris 20 core that was built on Global Foundries 14nm and used in the RX 580 series, or if it would use the Polaris 30 core, a 12nm Global Foundries/Samsung node which was used in the previous RX 590 graphics cards.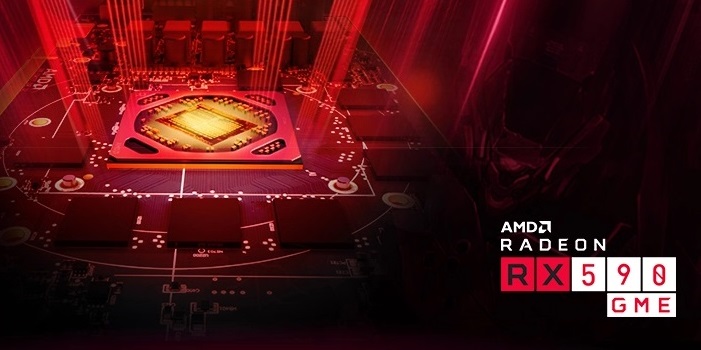 If you take a closer look at the specifications of the new China-only RX 590 GME, in terms of core frequency it is actually closer to the RX 580, with an identical base core frequency of 1,275 MHz but a slightly high boost frequency, much like RX 580 partner cards of 1,380 MHz. With this in mind, it seems more and more likely the RX 590 GME has been released to use up AMD's stock of Polaris GPUs or to fill a gap left by any production capacity issues.
The Chinese retailer JD currently has various RX 590 GME SKUs available to purchase for around ¥1,189 to ¥1,399, which roughly converts to between £134 and £158 now.
Discuss on our Facebook page HERE.
KitGuru: The answer to why AMD has released this RX 590 GME SKU still remains a mystery. However, it is pretty good value and will offer a reasonably capable graphics card for less demanding games at 1080p. What do you guys think of this RX 590 GME graphics card release?